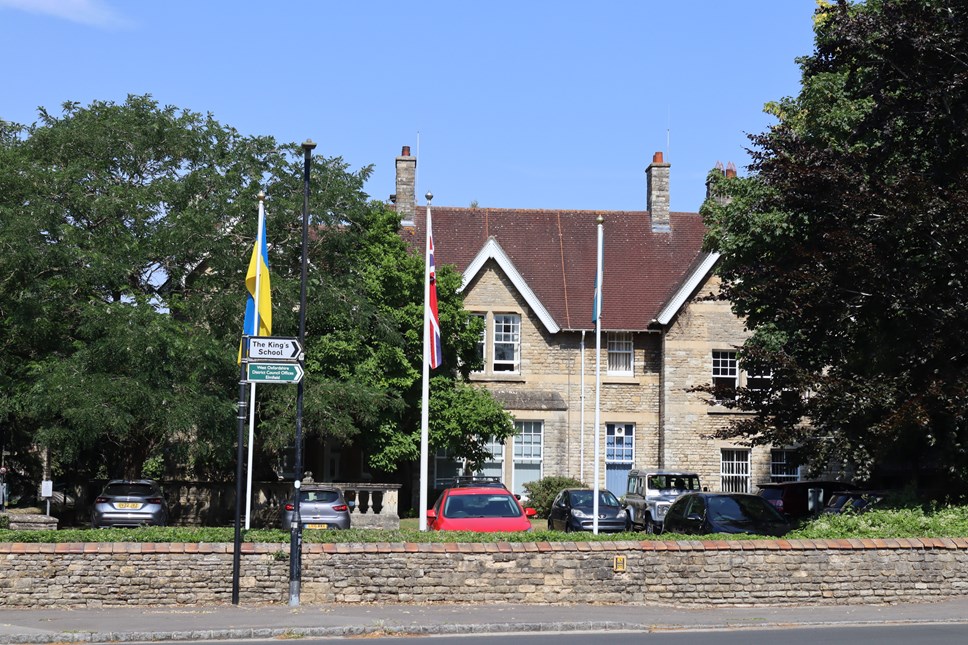 West Oxfordshire District Council to change use of buildings to improve service delivery for residents and transparency when making local decisions
West Oxfordshire District Council is to review the use of its buildings in Witney to improve accessibility for residents, install a new system for viewing council meetings online and make the buildings more efficient.
Councillor Andy Graham, Leader of the Council said; "As an administration we are committed to making it easier for residents to access the local services we provide and also to make the council more transparent.
"As part of this review of our office space in Witney we are looking to move more services to the easily accessible Welch Way offices in the centre of town to make better use of our assets and make it easier for residents to access the service they need.
"We are also hoping that by locating more services in the centre of the town it will help support the local town centre economy.
"We will also be installing technology in our council meeting rooms to allow people to view democracy online, making decision-making more transparent for residents. Also, community groups and other people will be able to access the upgraded facilities.
"These changes will reduce our office footprint in light of new agile working approaches brought in during the pandemic. This will enable us to make better use of our buildings, providing a potential income stream we can use for council services and also look at how we reduce our carbon footprint."
The Council currently owns and operates three main office spaces in Witney at Woodgreen, Elmfield and the Welch Way office.
As part of the proposals the Elmfield office would be vacated enabling the Council to potentially use it as an income generating asset to help fund council services and more staff would move to the Welch Way office.
The Council will be installing technology in its meeting rooms at the Woodgreen office, enabling meetings to be live streamed so residents can watch online and can engage in local democracy without needing to attend meetings in person.
The changes will also provide council staff a more modern and effective working space, improving efficiency and providing a better working environment for council employees to deliver local services.
ENDS
Cabinet papers can be found here: https://meetings.westoxon.gov.uk/documents/s5719/WODC%20Cabinet%20-%20Agile%20working%20business%20case%2013%20Jul%20v4.pdf
Contact Information
West Oxfordshire District Council Communications Team