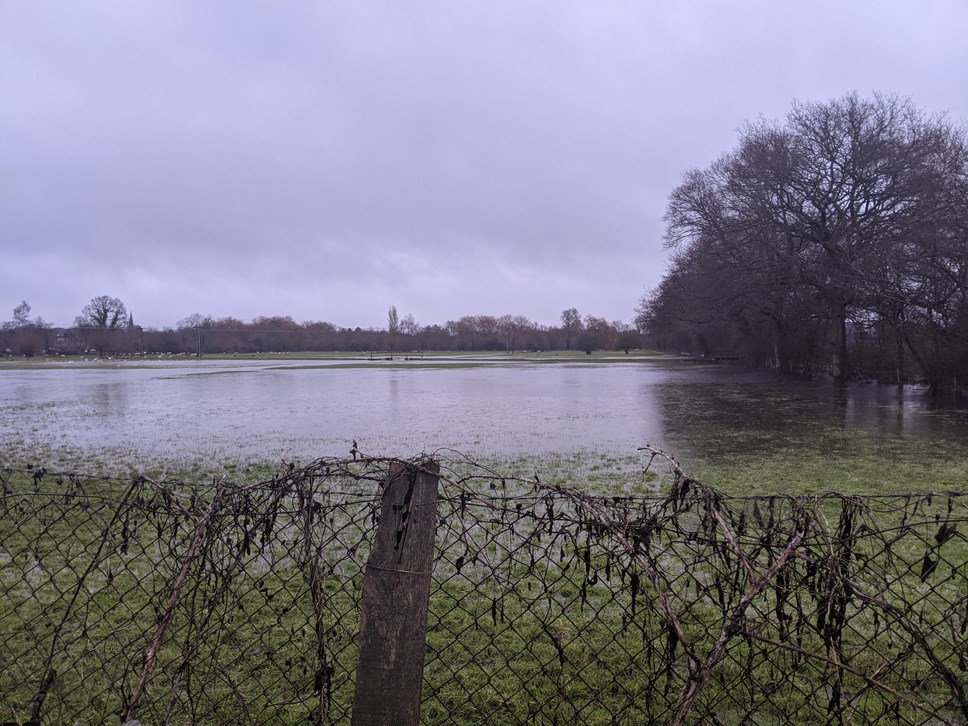 Environment Agency releases new draft flood map for Ducklington after working with local councils and community
The Environment Agency (EA) has carried out a review of the of the Flood Map for Planning at Ducklington following concerns and evidence raised by West Oxfordshire District Council and Ducklington Parish Council over its accuracy in the locality of The Moors. They concluded that the flood risk from main rivers in Ducklington for the area south of the A40 and to the west of Queen Emma's Dyke was 'underrepresented' – and have updated the Flood Map for Planning as a result.
The updates to the maps used to inform planning decisions are due to be published later in the year meaning any future applications for development will need to take the updated flood risks into account.
Cllr Lidia Arciszewska, Executive Member for the Environment, said, "I would like to thank Ducklington residents and the Parish Council for supplying recent and historic evidence of flooding on The Moors, and the team of WODC Councillors and Officers, who have worked tirelessly to get to this stage. We are grateful to the Environment Agency for taking our concerns on board, by reviewing the flood risk on the site and for updating the Flood Map for Planning.
"We are all more than aware of the consequences of building new housing developments in flood zones since we see reports of them on our TV screens too often. I am therefore delighted that the Environment Agency has acted so quickly to review the flood risk on The Moor.
"As a District Council, we are committed to working with partners and communities to listen to residents' feedback. This has been a great team effort to get to this point."
The report from the EA states that the previous map "underrepresents the flood risk from main rivers in Ducklington" and in addition to the updates to the Flood Map for Planning, the historic flood map has also been updated using photos of previous flood events provided by the local community.
The updated map shows that the site, on which permission by the Planning Inspector has been granted for 120 new homes, is within floodzone 3; the highest risk of flooding.
The release of the map follows an open letter written to the vendors of this site in August advising that new information related to the risk of flooding was being reviewed.
The planning appeal that was allowed, was for an outline application which only agreed the principle of developing up to 120 dwellings at The Moors, so detailed plans will need to be submitted and approved before the site is developed. Once published, the updated flood map will be used to determine any planning applications submitted to the District Council for developing the site. The updates may change how many houses can be built on the site when the detailed plans are considered. It may also require increased flood mitigation measures to be put in place.
Contact Information
West Oxfordshire District Council Communications Team