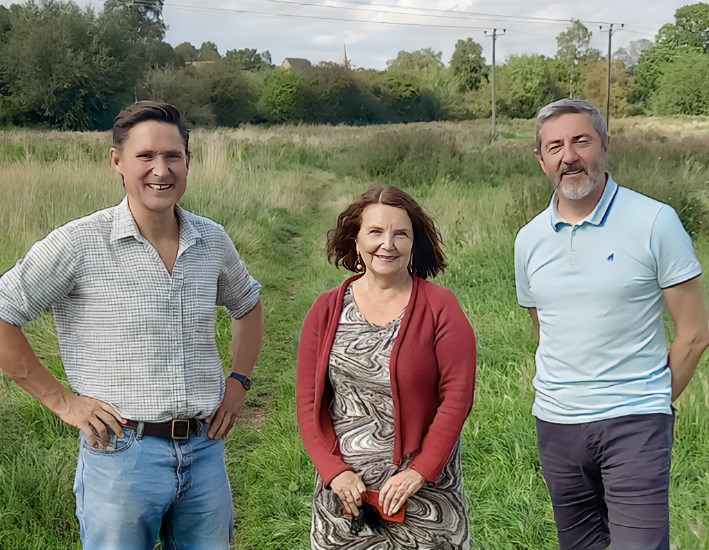 West Oxfordshire District Council fights to protect The Moors in Ducklington
West Oxfordshire District Council and The Environment Agency have written an open letter to the land owners of The Moors in Ducklington advising that the flood risk to the site is to be re-evaluated which may have an impact on how many houses can be built there.
In February 2022, the District Council refused a planning application to build 120 homes on The Moors in Ducklington, a greenfield site with a long history of flooding. This January, a Planning Inspector upheld the developer's appeal, granting outline planning permission.
The Council has not given up protecting the site and has since been working with the Environment Agency to explore the flood risk of the site in more detail following evidence being presented by local residents.
The letter issued by the Council and EA informs the land owner and potential buyers of the land that the evidence provided by residents will now be reviewed whilst authorities also explore options for improving the flood risk modelling information for the site. Subject to these, a decision can be made about whether the Environment Agency's flood risk mapping products will be updated for this location.
Because only outline planning permission has been granted, any developer building on the land will have to get detailed plans approved before building. If the map is updated from the version used to grant the outline permission, it may change how many houses can be put on the site when the detailed plans are considered. It may also require increased flood mitigation measures to be put in place.
Lidia Arciszewska, Executive Member for the Environment, said: "This has been a very unfortunate situation and it's taken a great team effort between residents and the council to start to turn it around. We're grateful to the Environment Agency for listening and working with us. It is important that as the local planning authority we do what we can to ensure the right housing is built in the right places.
"We have written this open letter so that anyone looking to buy the land, which is currently up for sale, goes into the purchase with the full knowledge that this work is being done and may impact the viability of the site."
Contact Information
West Oxfordshire District Council Communications Team
Notes to editors
Photo L to R: Councillor Charlie Maynard, Councillor Lidia Arciszewska (Executive Member for Environment), Matthew Barker (Vice Chair of Ducklington Parish Council)