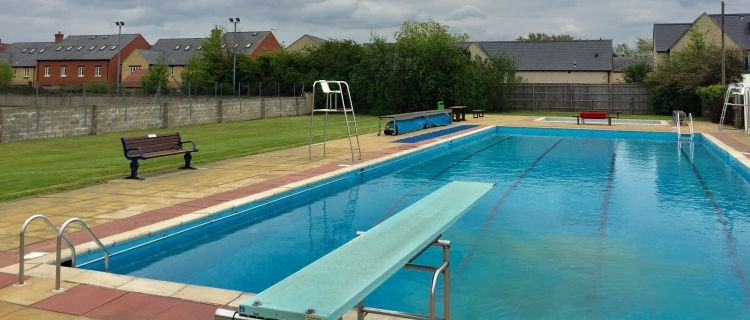 Woodstock Outdoor Pool to open during summer holidays with improved activities for local residents
West Oxfordshire District Council is changing the opening dates of Woodstock Outdoor Pool to coincide with the school holidays for 2023, with additional activities put on during the holidays to provide more for local residents and visitors to do over the summer months.
Councillor Joy Aitman, Executive Member for Stronger Healthy Communities, said, "Woodstock pool is a fantastic destination for local residents and visitors over the summer and is a great destination to enjoy swimming and family fun sessions.
"We are once again opening over the summer holidays and will be providing additional classes and activities for local residents to make the most of the pool. This will include diving lessons, learn to swim courses, pool party sessions, and the ever-popular 'bring your dog for a swim' at the end of the season."
"The Council consulted with the local school prior to taking the decision to ensure that the school could plan its summer term Physical Education provision, and we thank them for making this possible
"These changes will save the Council and its leisure operator a significant amount of money and reduce our carbon footprint by not having to heat the pool during the colder spring months, at the same time the pool will be open during the busy school summer holidays.
"It forms part of our wider work to try and protect our leisure services at a time when they have seen a massive increase in costs. Making these changes to opening dates means we can continue to open the pool during the summer holidays for local residents and help keep our leisure services running during what is a national crisis for the leisure sector brought on by the huge increases in energy costs."
The pool will open from Saturday 22 July to Sunday 3rd September with full opening times and information to be made available on the Better website closer to the pool opening date. This will include information on the new activities being introduced.
ENDS
Contact Information
West Oxfordshire District Council Communications Team