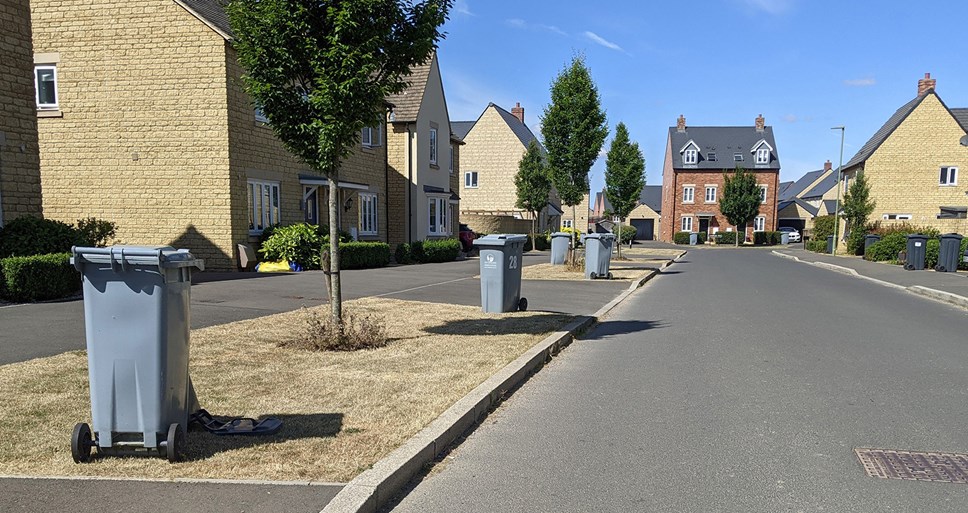 West Oxfordshire's waste collections unchanged for May bank holidays
Residents in West Oxfordshire can expect their waste and recycling collections to take place as normal during more bank holiday weeks, starting with the Early May bank holiday (1 May).
Historically, West Oxfordshire District Council has suspended kerbside waste and recycling collections on set bank holiday Mondays, resulting in households receiving their collections a day late on these weeks.
However, new working arrangements means that for all scheduled bank holidays in May - including the extra day granted to mark the Coronation - Ubico's waste crews will be out emptying residents' bins, boxes and food waste caddies.
The change, which will also apply to the August bank holiday, has been introduced to reduce the number of times crews are required to work on the Saturday following a set bank holiday to 'catch up' on collections, and to ultimately make the service simpler for householders to use.
Bill Oddy, Assistant Director at West Oxfordshire District Council, said: "We hope residents will welcome the change and the fact there will be less disruption to their waste collection days. In addition to working on both the early and late May bank holidays plus the extra May holiday to celebrate the King's Coronation, Ubico's waste crews will also work on the August bank holiday. During these weeks residents simply need to put their containers out on their usual collection day.
"However, there will be times, particularly over Christmas and New Year, when collections will need to change, so to help everyone keep up to date, we're reminding householders that they can check what's happening by visiting our website where they can view, download or print the waste collection calendar for their property for the year ahead."
Residents can find their waste collection calendar at: www.westoxon.gov.uk/binday.
The new collection arrangements will also apply to the District Council's trade waste customers.
Contact Information
West Oxfordshire District Council Communications Team