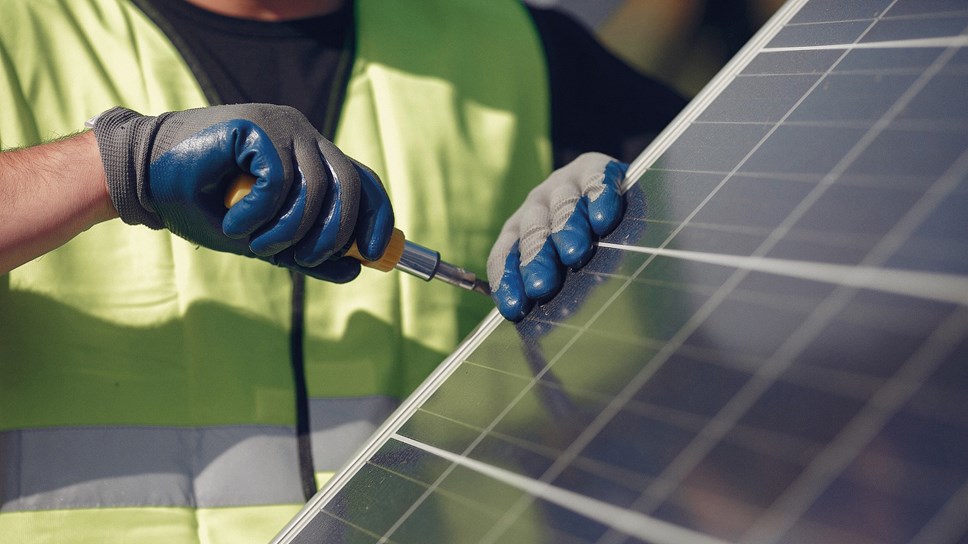 West Oxfordshire homes benefit from Sustainable Warmth energy-saving upgrades
Over 20 low-income homes in West Oxfordshire will be warmer this winter and cheaper to run as a result of £217,000 worth of energy-saving measures, installed and paid for through the government-backed Sustainable Warmth grant.
The national scheme - which was delivered locally by West Oxfordshire District Council in partnership with Greater South East Net Zero Hub and City Energy - has enabled 23 West Oxfordshire households to benefit from energy-boosting measures including insulation, rooftop solar panels, and upgraded temperature controls to make their homes more energy-efficient and greener to run.
Councillor Andrew Prosser, Executive Member for Climate Change at West Oxfordshire District Council, said: "Grants like Sustainable Warmth provide a real lifeline to those in our community who are living in poorly insulated homes and facing fuel poverty because of unnecessarily high energy costs, and we are thrilled with the number of local households that took up the offer. These households are already benefiting from cheaper, cleaner energy and can look forward to a warmer home this winter with greater peace of mind around the affordability of their bills.
"While the Sustainable Warmth fund has now closed, there are still grants available, particularly to support those most vulnerable to the cold and with higher energy bills, including the second phase of the Home Upgrade Grant (HUG2), launched earlier this year. Over 300 homes in West Oxfordshire could potentially benefit, so we would urge anyone who fits the criteria to get in touch and find out what support they might be entitled to."
HUG2 is aimed at households that primarily rely on oil, liquified petroleum gas (LPG), electric or solid fuel as their main source of heating. The grant covers energy-saving measures, similar to those offered under the Sustainable Warmth scheme and including low-carbon heating systems, to boost home energy performance and help homeowners and tenants switch to more climate-friendly forms of heating and energy creation to support the UK's 2050 net zero target.
The grant is being delivered locally by Oxfordshire County Council in conjunction with Welcome the Warmth Oxfordshire.
HUG2 is open to households with a combined income of under £31,000 - before housing costs and bills - or those in receipt of means-tested benefits (subject to approval). Households with a joint income above £31,000 could still qualify in some circumstances and can contact retrofit@oxfordshire.gov.uk for details.
Qualifying properties must have an Energy Performance Certificate rating of D or lower. Properties without a current EPC rating for their property can still apply as a free survey will be completed as part of the application process.
Anyone interested in finding out more about HUG2 and the eligibility criteria can visit: www.oxfordshire.gov.uk/retrofit.
Contact Information
West Oxfordshire District Council Communications Team
Notes to editors
To find a home's Energy Performance Certificate rating, visit: https://www.gov.uk/find-energy-certificate
In addition to West Oxfordshire, the Oxfordshire County Council HUGH2 programme is open to eligible households in Cherwell, Vale of White Horse and South Oxfordshire districts.·
From the 23 homes benefitting from the Sustainable Warmth grant: 21 homes received solar panels, 6 received insulation and 1 received upgraded heating controls.