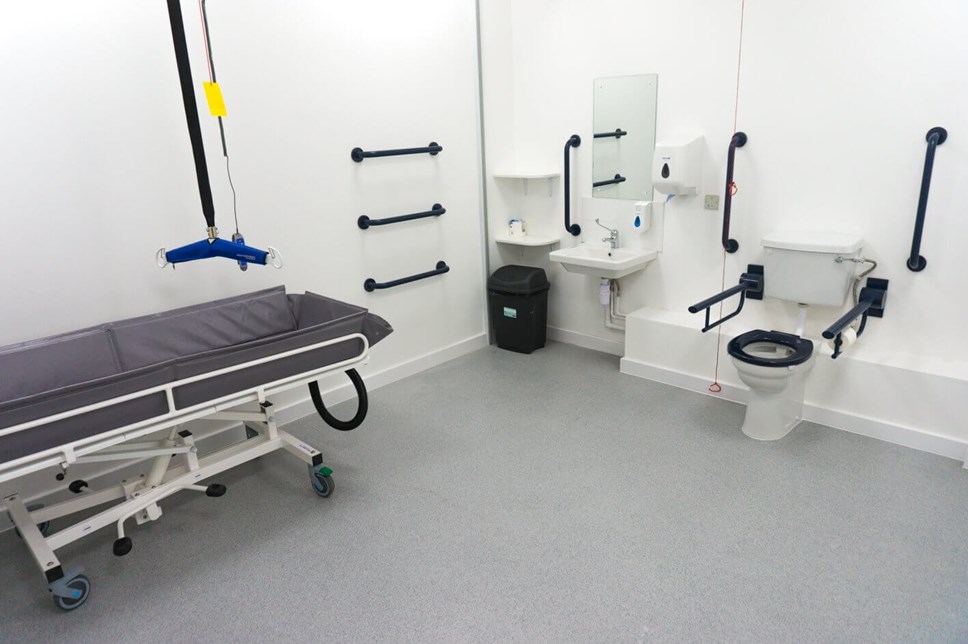 West Oxfordshire District to get two additional Changing Places accessible toilets
West Oxfordshire has been allocated £80,000 from the Government to install two additional fully accessible Changing Places toilet facilities in the district at Chipping Norton Leisure Centre and the future Alvescot Road Recreation Ground Pavilion in Carterton, which is under development.
Speaking on the Chipping Norton Leisure Centre project which will be led by the District Council, Giles Hughes, Chief Executive of West Oxfordshire District Council, said: "It is fantastic news that West Oxfordshire has received this funding to install more accessible toilet facilities in the district and we are pleased our application for the funding was granted.
"We are committed to ensuring our facilities are accessible to meet the needs of our residents and we are working in partnership with our leisure contractor GLL Better to accomplish this in our leisure centres."
"We have consulted with the Inclusive Care and Education Centre, one of the largest providers of opportunities for disabled people and they have expressed their full support for the project, as it will remove barriers for disabled people enabling them to engage in physical activity at the centre, whilst enhancing the quality of life for both disabled people and their carers."
The location for the new Chipping Norton Changing Places facility was selected after an assessment of the official Changing Places toilets map showed a large gap in the north of the Cotswold Area of Outstanding Natural Beauty which is where Chipping Norton is located.
The addition of the new Changing Places facility in Chipping Norton means that all the main leisure centres in West Oxfordshire district now have a Changing Places facility. There are currently three facilities across the District located at Windrush Leisure Centre, Carterton Leisure Centre and Cotswold Wildlife Park.
The Alvescot Road Recreation Ground Pavilion project is currently in the very early development phase. This funding will allow the project to factor in a fully funded Changing Places facility as it is designed and built.
Changing Places toilets are larger accessible toilets for people who cannot use standard accessible toilets and have equipment such as hoists, curtains, adult-sized changing benches and space for carers.
The funding was confirmed in The Chancellor's Spring Statement where more than £23.5 million has been allocated to 191 councils across England to install more than 500 new Changing Places toilets.
Notes to Editors
Contact Information
West Oxfordshire District Council Communications Team