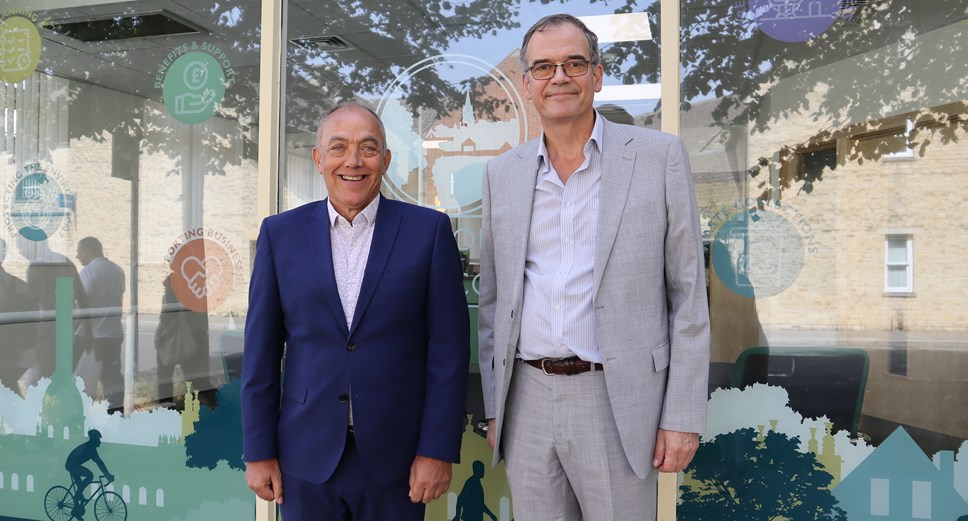 West Oxfordshire District Council to consider updating its customer services to reflect residents needs
West Oxfordshire District Council's Executive are due to consider trialling new opening hours for the customer services telephone call centre as part of improvements to how residents access council services.
Leader of the Council, Councillor Andy Graham, said, "We are always looking to serve the needs of our local residents in the district. As part of that commitment we want to ensure we have our resources in the right places and we provide services in the way people expect.
"National research suggests over 80% of people now use the internet for information about services and that has been reflected in our data which shows phone calls to us are reducing and online service use is increasing. Most people now expect to do things quickly and easily online and we are pushing to make online options available for as many of our services as we can.
"Residents also expect us to run our services efficiently and effectively to make best use of taxpayers money and the data is clear that now is the right time to evolve our customer services approach. By changing our phone opening hours it would allow us to deliver services more efficiently at a time when our budgets are under significant pressure. It would also help us maintain our customer service standards which are some of the best in the country among councils.
"We do not want to go fully digital or end up with residents waiting for hours on a phone line like we see with many other businesses. We understand that some residents will not be able to use our online services or will still want to speak to customer service staff. With that in mind we would maintain our phone lines at a time when we know people use them and also a face to face option at our Welch Way offices in Witney."
The number of calls the council has received from residents between 2021 to 2022 dropped by 23% and continues to fall. During the same period the number of transactions carried out on the Council's website tripled and continues to grow.
Over recent years the Council has been making far more services available online whether that be reporting missed bins, managing council tax and benefit payments or ordering a bulky waste collection. When the garden waste service was moved online, the Council received 90% of contact from residents through the website.
Recent data shows that telephone lines are busiest early in the day with twice as many calls being made in that period. Under the new arrangements the customer services staff would be working in the back office to help improve digital services. It will also allow more staff to answer calls over the lunchtime period, improving response times.
Councillor Graham continued, "We will be continuing to improve our online services and I would encourage everyone who is able to go on our website first if you need to use a council service. Not only are the online options quicker and easier for residents, they also free up our phone lines for those who can't go online or need emergency support.
"We are making a decision on this next week, looking to trial these changes. We will review the data we gather next year to see if the new approach works."
The Council would also be maintaining a 24/7 out of hours emergency line for crucial services such as homelessness and emergency response. People ringing outside of opening hours would be directed to online services or asked to call back the following day. The Welch Way office would also remain open 9am to 5pm, Monday - Friday for people wishing to speak to someone face to face.
Contact Information
West Oxfordshire District Council Communications Team