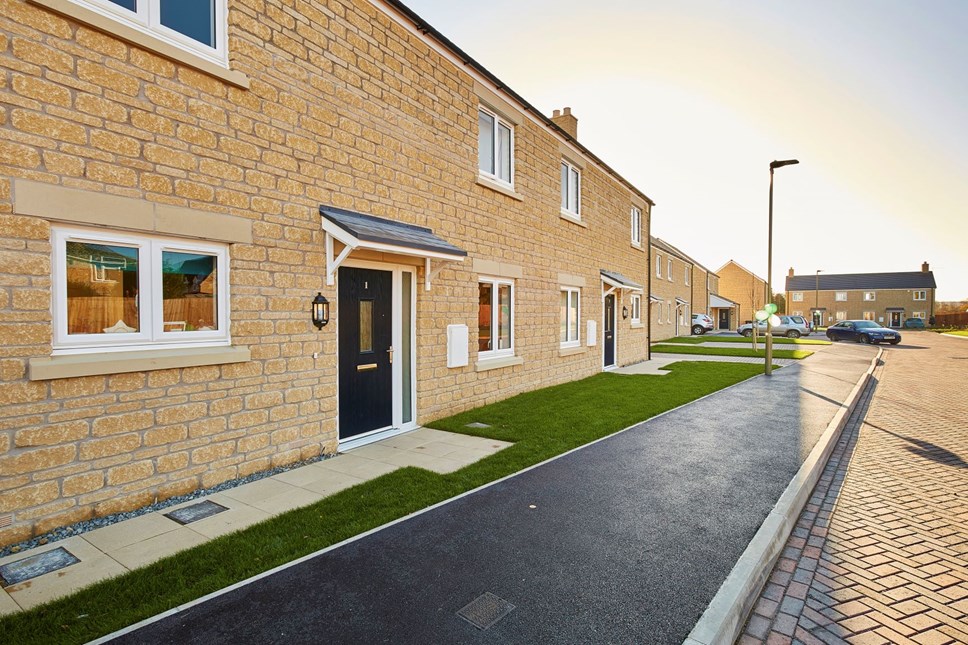 West Oxfordshire District Council on course to beat targets for new homes including affordable housing for local residents
Good progress is being made in the District across a range of key Council priorities, a new report has shown.
The Local Plan Monitoring Report 2019-20 presents a comprehensive snapshot of how the Council is performing in the areas of Housing Need; Local Communities; Economy; Climate Action; Healthy Towns and Villages; Council Services and Sustainable Finance.
The Local Plan, agreed in 2018, sets out the Council's ambition for building new homes across the District in line with Government targets, including the delivery of affordable homes for local residents. It also gives developers direction on the Council's ambition for environmentally friendly developments to help tackle the climate emergency.
Designed to provide a buffer against any slowdown in the economy, the Local Plan is key to helping prevent unwanted speculative development.
The recent report that was approved by the Council's Cabinet shows that 1,086 new homes were completed during the year of which 454 were for rent or part buy and part rent
More than £3m was collected by the District Council through Section 106 planning obligations where developers contribute to local infrastructure and facilities including £1.2m for affordable housing.

The report highlighted the efficiency of Council services with over 80 per cent of planning applications having been determined within target timescales over the last five years and more than 1,000 building control applications processed each year.
The report was presented to the Council's Cabinet by Cllr Jeff Haine, Cabinet Member for Strategic Planning.
Cllr Haine said: "I am really encouraged by this report which shows that we are making great progress on our key priorities.
"Our Local Plan sets out how we can provide new and affordable housing for our local communities. It sets out our ambition that we do this in a way that protects our environment while also providing homes our residents can afford.
"The figures in this report show we are on track to deliver what we set out to achieve and I hope residents will see the positive impact this work will have."
Contact Information
West Oxfordshire District Council Communications Team