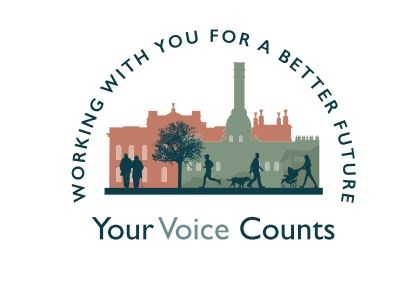 West Oxfordshire District Council issue consultation report for Local Plan
West Oxfordshire District Council (WODC) has released a consultation summary report for its emerging Local Plan, following a 6-week public consultation held from August to October last year. The consultation was designed to give people an early say on what key issues they would like the new Local Plan to address.
Councillor Carl Rylett, said, "I am pleased to share the consultation summary report with the public. The report clearly demonstrates that there is significant interest and support from our stakeholders and the public for the initial themes and ideas we proposed for the new Local Plan.
"The written comments we received have been invaluable in helping us understand the concerns and priorities of the community, and we're grateful to everyone who took the time to share their thoughts with us.
"We will now use the findings of the report to help shape the content and structure of the new Local Plan as we move forward with this important project."
The consultation was a great success, with over 5,000 people visiting the consultation platform, and 441 people and organisations responding. There were also 1,143 contributions and comments made, and just under 3,000 people signed up for news updates.
To engage with the public, the Council also organised face-to-face events for Town and Parish Councils and stakeholders, where they discussed six primary themes. These themes included tackling the climate and ecological emergency; promoting healthy, safe, strong, and inclusive communities; enhancing the natural and built environment; creating attractive, accessible, and thriving places; meeting the housing needs of all; and cultivating a vibrant, resilient, and diverse local economy.
These events, along with the online consultation platforms, aimed not only to discuss these themes, but also to gather responses on specific measures that the plan may introduce, such as delivering affordable homes and zero-carbon standards for new buildings. All six themes received strong overall support, along with largely positive feedback on the specific ideas identified under each theme.
The Council's current Local Plan, which covers the 2011-2031 period, was adopted in September 2018. However, because it is nearly five years old, the Council is preparing a new plan that will extend to 2041, to ensure that it is up to date and sets out clear plans of action that target important issues such as the climate and ecological emergencies.
The public will have further opportunities to contribute through upcoming consultations. The next consultation is scheduled for the summer and will focus on three things: turning the ideas generated from the last consultation into specific aims and objectives; opening up discussions on how and where the District might develop in the future; and gathering suggestions on potential new land uses such as housing, employment, green space and renewable energy. Further details of these sessions will be made available once confirmed.
Like last year, the consultation will take place digitally, but the Council also plan to hold workshops and exhibitions for stakeholders, both in-person and online. Later in November, the Council will gather feedback on preferred policy options and then look to publish a final draft plan between late spring and early summer of 2024.
For more information on WODC's emerging Local Plan and to access the full consultation report, please visit https://www.westoxon.gov.uk/planning-and-building/planning-policy/local-plan-2041/
Contact Information
West Oxfordshire District Council Communications Team