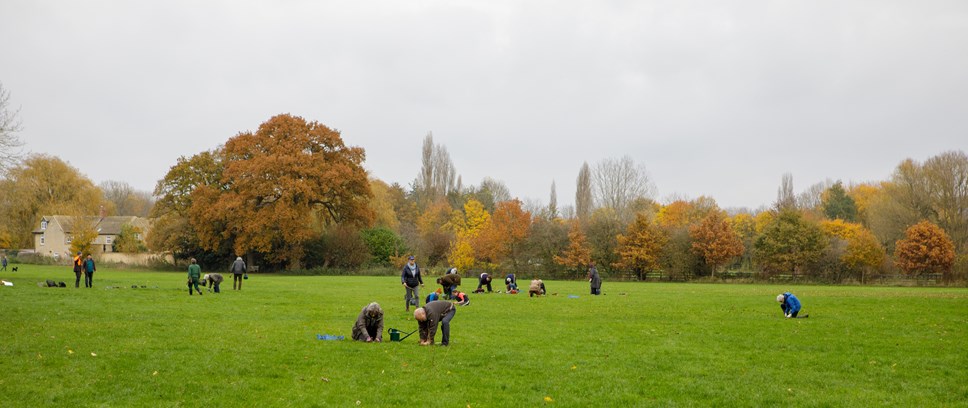 West Oxfordshire District Council awards £7,000 in community activity grants across the District
14 community projects have benefitted from grants of up to £500 to support projects that foster community cohesion, build relationships and organise activities that benefit residents' health and wellbeing across the district.
Cllr Jane Doughty Cabinet Member for Customer Delivery said, "We set up the Community Activity Grants scheme to support grassroots community groups wishing to undertake community based activity that contribute to the health and wellbeing of residents and quality of community life."
"We particularly wanted to support activities that helped residents to safely reconnect with each other and the community around them, especially those who face barriers to achieving this."
"It's a pleasure to see that 14 local groups across the district who have provided great benefits for communities, have now been able to successfully apply for and receive these grants to continue their essential work.
This scheme is aligned with the council's priorities to facilitate healthy lifestyles and better well being for everyone and to support and build prosperous and inclusive local communities.
Catriona Bass from Long Mead Foundation and Nature Recovery Network, one of the grant recipients said:
"This project will enable local community groups to take an active part in the restoration and management of five community meadows in Eynsham. Participants will benefit from the sense of physical and mental well-being, generated by working outdoors together on a restorative project.
"By working together and becoming the stewards of the community meadows, we expect this project to make a real difference to the strength of community connections. Particularly important are the connections being made between participants of Long Mead's care-farming project and local residents in Eynsham."
Catriona added, "Long Mead's work in this area has been recognised as ground-breaking. Its care-farming participants are adults with learning disabilities and autism who tend to be isolated from the community. This project by including them in work that is important for the community as a whole involves working alongside local residents has been shown to be very powerful for building their self-esteem and bringing them back into the centre of the community."
More community groups are welcome to apply in April/May 2022 when the next round of applications are announced.
Contact Information
West Oxfordshire District Council Communications Team
Notes to editors
Photo caption: Eynsham's Playing Fields Meadow: Nature Recovery Network planting wildflowers propagated by community members and Long Mead's carefarming participants.