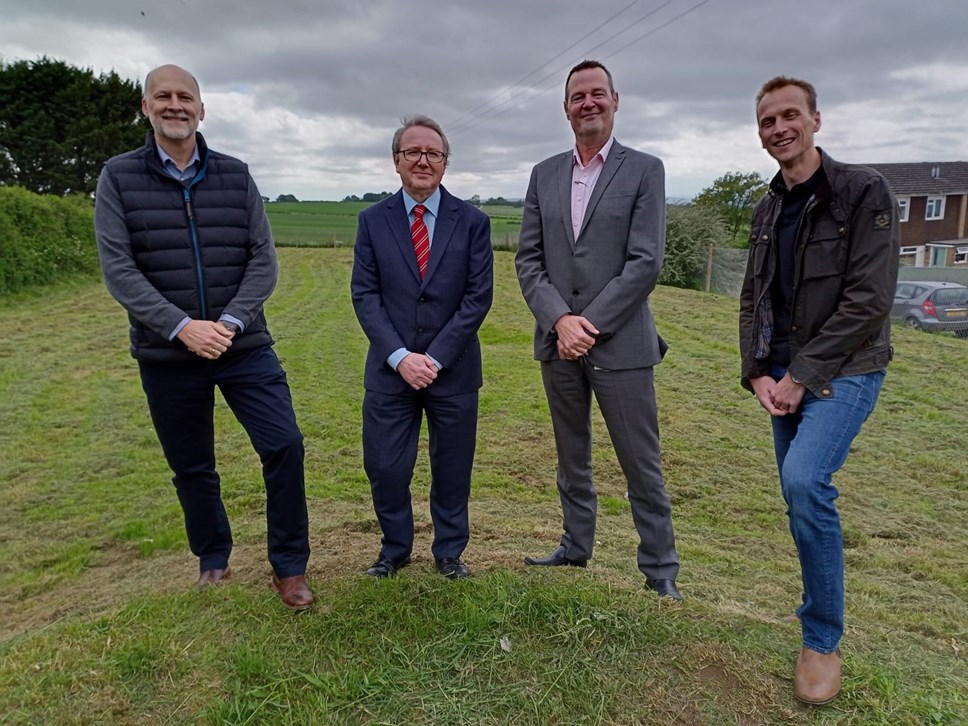 West Oxfordshire District Council approves ground-breaking scheme to build net-zero carbon, affordable, custom-build homes in Chipping Norton
The Council's Cabinet, this week, approved the use of land and funding to allow a new development in Walterbush Road, Chipping Norton which will deliver eight custom-build homes on the site that are both net-zero carbon and affordable in a national first.
Cllr Geoff Saul, Cabinet Member for Housing, said: "We are incredibly proud to bring forward this scheme in West Oxfordshire that we believe will be a national first in achieving custom-build homes that are both net-zero carbon and affordable.
"It shows we are leading the way in pushing boundaries for more affordable homes that are much better for our environment. We hope it will be an example for others and we will see more properties of this type developed to help us tackle both the climate emergency and affordability crisis."
The land being developed on Walterbush Road is owned by the Council and the Council's Cabinet have now agreed the land can be used for the development along with allocating funding from Section 106 to fund the discount required to make the homes affordable.
The homes will come with a 20% discount against the market value, making them more affordable for local people and only those eligible for an affordable home will be able to purchase them. The Council has agreed that this discount will be applied on all future sales so the houses remain affordable and owners will not be allowed to profit from the discount.
Work will progress with the developer Green Axis, who will work with people on the Self Build register to develop the homes. The Council will work with Green Axis to agree the standards and pricing requirements to ensure they meet the affordability and net-zero carbon criteria.
The development will also include community facilities with proposals currently under consideration for an E-Vehicle Car Club with charge points for community use, allotments and a community compost club.
Craig Strachan, Enabling Development Director at Green Axis commented, "We are delighted to be working in partnership with West Oxfordshire District Council as the custom build enabling developer for Walterbush Road in Chipping Norton.
"We hope this exemplar scheme will help to demonstrate how zero carbon affordable homes can respond to both climate emergency and the interests of local people wishing to customise their new home."
Contact Information
West Oxfordshire District Council Communications Team
Notes to editors
Cllr Geoff Saul can be available for interview on this scheme, please contact the WODC Communications Team at communications@westoxon.gov.uk
Pictured: Stuart Edwards - Managing Director Green Axis , Cllr Geoff Saul Cabinet Member for Housing, Carl Jones Project Manager, and Craig Strachan Enabling Development Director Green Axis