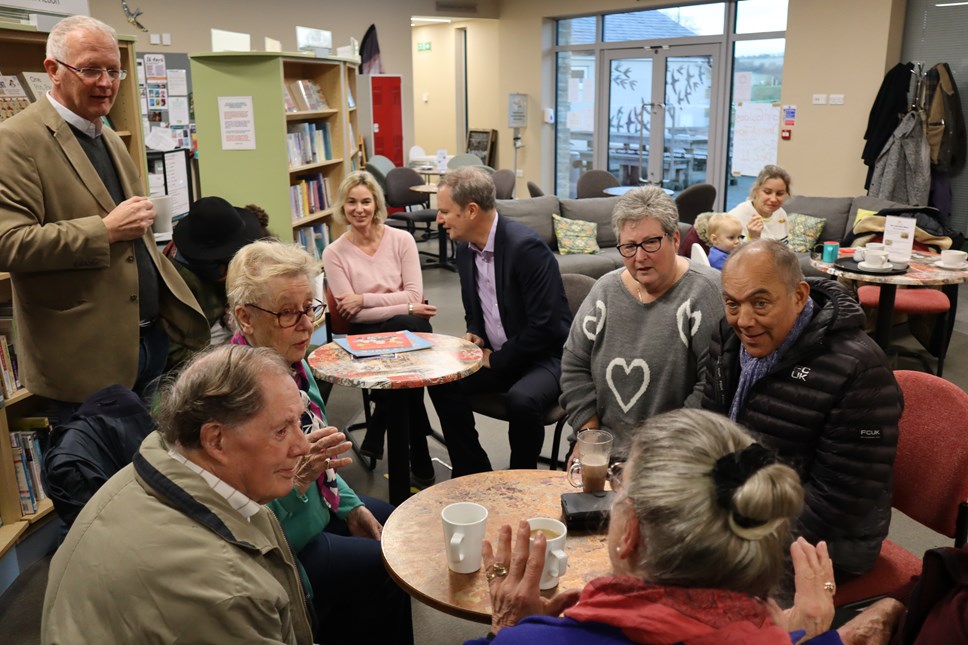 West Oxfordshire District Council announce range of support to help local communities through the cost of living crisis
West Oxfordshire District Council has announced a wide range of support to help local community groups and individuals who may be struggling during the cost of living crisis.
Councillor Joy Aitman, Cabinet Member for Stronger Healthy Communities, said, "We know the cost of living crisis is affecting people from all walks of life and we want to do all we can as a local council to support people.
"During the pandemic we saw our communities respond in an amazing way and it has been no different during this crisis. We have been speaking to those groups and a key way they have said we can help is by providing funding and other logistical support to help them do their work.
"We will be providing £40,000 in funding and the use of council storage facilities to our local food network, as well as recently offering a further £50,000 to support local groups who are running schemes tackling isolation, health and wellbeing. The Council will also be providing dedicated support to help these groups.
Councillor Andrew Prosser, Cabinet Member for Climate Change, said, "As well as helping community groups, we know people are facing rising energy bills.
"To help people who can't pay their bills we are extending the criteria for our fuel poverty grants so more people are eligible.
"We are also working closely with partners to deliver the Sustainable Warmth and Home Upgrade Scheme, which provides people on low incomes advice and support with making their homes more energy efficient and over the past couple of weeks we have contacted over 4000 households."
The Council has agreed a total fund of £200,000 to help with the cost of living crisis which includes support to local communities and additional funding to council services aimed at helping those in need such as homelessness support, benefits services and housing.
The support schemes have been developed in partnership with local communities who have been advising the Council on where they can provide the best support.
The Council has already opened up a grants scheme to financially support local groups helping their community through the cost of living crisis. 18 groups have been given funding following applications earlier in the Autumn.
The Council is also running a campaign to help people understand what support is available to them both nationally and locally. Residents can visit www.westoxon.gov.uk/costoflivingsupport to find out more. Local community groups have been supporting the campaign by distributing leaflets across the district so as many people as possible are aware of the support they can receive.
The site also includes a link to the Better Housing Better Health service which provides proactive advice for people seeking to reduce their energy usage and energy bills.
The Council will also be supporting the national Warm Welcome scheme which helps local groups set up warm space and provides a place for residents to look up local warm spaces. The Council is encouraging groups to register their warm spaces on the site www.warmwelcome.uk/
Councillor Aitman added, "This crisis is proving challenging for so many people. It is often out of peoples control and we know people often feel too proud to ask for help or find it daunting or confusing.
"I would like to encourage anyone who is struggling to reach out, whether that's to a local group, your council or an organisation like Citizens Advice. There are people there who genuinely want to help and will do so sensitively and confidentially."
ENDS
Contact Information
West Oxfordshire District Council Communications Team