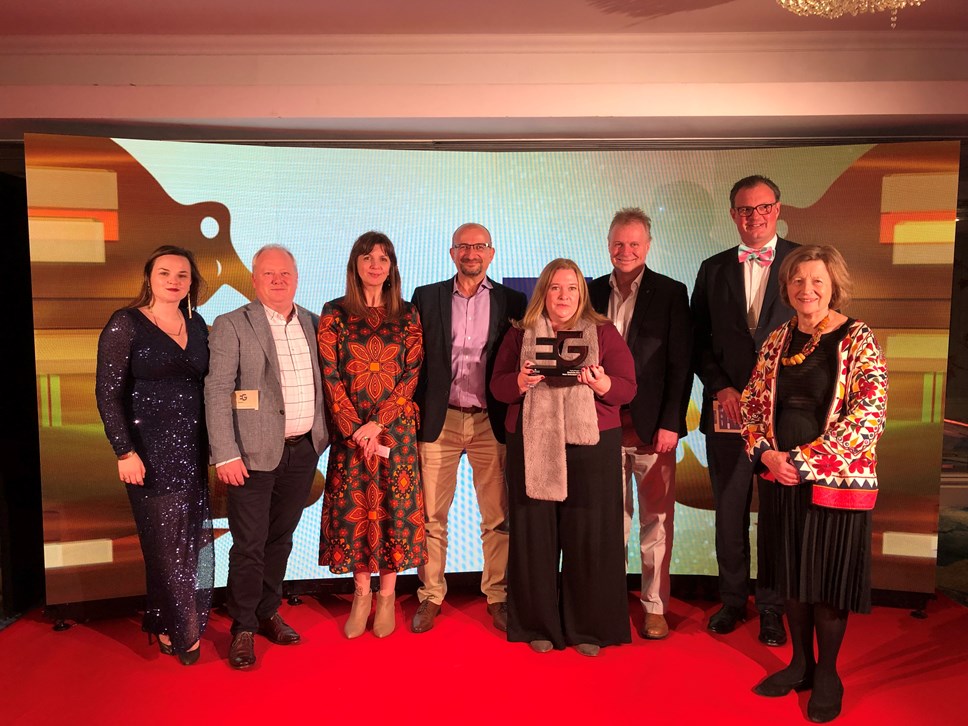 West Oxfordshire District Council and Blenheim Estate Homes win Estates Gazette Award
West Oxfordshire District Council (WODC) and Blenheim Estate Homes have won the inaugural Public/Private Partnership of the Year Award at the Estates Gazette Awards.
The new category celebrates partnerships between the public and private sector that are delivering solutions through real estate.
The judging panel awarded it to Blenheim Estate Homes and the Council in recognition of their groundbreaking initiative to provide truly affordable homes at significantly below market rents.
Councillor Merilyn Davies, Cabinet Member for Communities and Housing said: "I am extremely proud of our partnership with Blenheim which has meant we can provide houses at 80% market rent to those residents on our housing list.
"I want us to go further and lower that rent even further, while exploring ways to expand the scheme to all residents. I hope other developers will look at this model and see they too can make a profit while also providing truly affordable homes for the community they build in."
Typically, affordable rental properties are let at a 20% discount to market rent, but together with the Council, Blenheim Estate Homes devised a model that enables discounts up to 40% of the current market rent to be offered to tenants.
This means that Blenheim can build and manage affordable homes efficiently and without subsidy as part of its existing development and investment operations.
Samantha McClary, Editor of Estates Gazette, said: "The EG Awards seek to crown the very best businesses in the UK and beyond.
"They celebrate the advisers, investors and developers that can demonstrate a track record of innovation, long-term thinking and future proofing, and lift up those individuals and companies that are giving back, are putting people first, or who have refused to give up the fight in the most unusual year the world has ever seen,"
As part of its Park View development in Woodstock, Blenheim is making 50% of the 300 properties available as affordable homes.
Roger File, Blenheim Property Director and COO, said: "We are thrilled to have won recognition for the ground breaking work we have done in partnership with West Oxfordshire District Council.
"The Blenheim-WODC approach has at its core a recognition of the significance of land ownership in delivering affordable housing and building strong communities and local economies.
"Blenheim has a commitment to provide high quality, affordable properties for local people which will enable young families to remain and work within the local community,"
The ceremony took place at the Grosvenor House Hotel on Park Lane, on 28th October.
Contact Information
West Oxfordshire District Council Communications Team
Notes to editors
Photo caption: Councillor Merilyn Davies, Cabinet Member for Communities and Housing (third from left) collects award with partners from Blenheim Estate Homes
Notes to editors:
For more information on the scheme please contact: Gemma Else at gelse@blenheimestate.com
Councillor Merilyn Davies can be available for interview. Please contact communications@westoxon.gov.uk