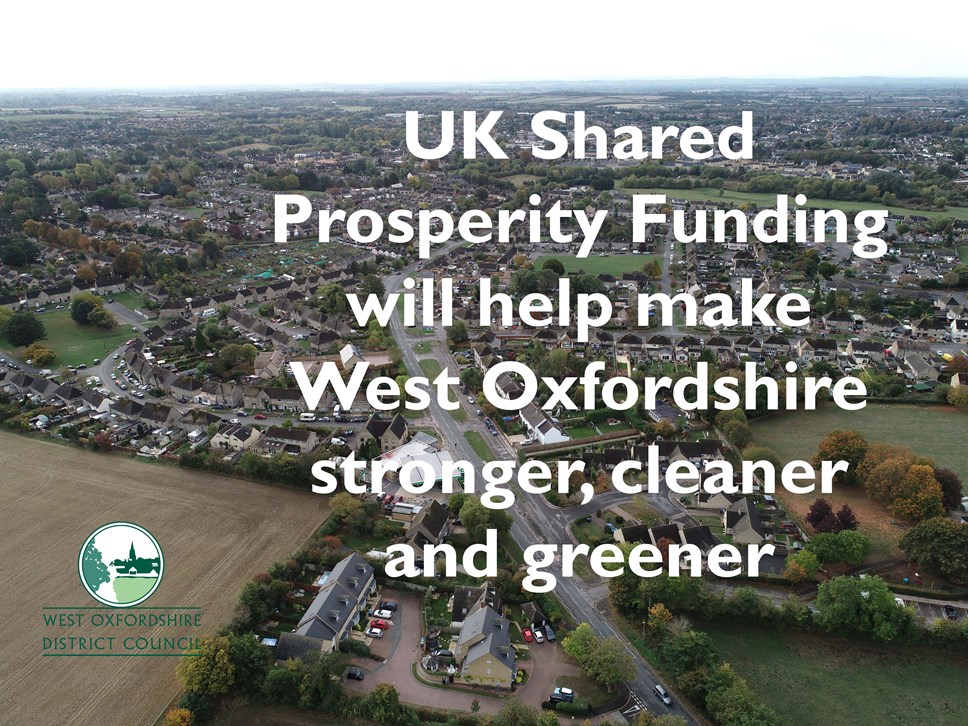 UK Shared Prosperity Funding will help make West Oxfordshire stronger, cleaner and greener
West Oxfordshire District Council has agreed on a number of projects to receive funding from the first year's (of three years) funding from the Government's recently announced UK Shared Prosperity Fund.
Councillor Duncan Enright, Cabinet Member for Economic Development, said, "I am delighted we have agreed on the projects for the first year, which support improvements to our local economy, boost our market towns, support the development of growing Carterton and improve our environment.
"These projects are about working in partnership with local people and businesses to shape the future of our local area.
"Over the next couple of years the funding will improve our town centres, support community groups, grow the local economy and build skills and business growth in the area."
Following the announcement of the fund in April 2022, the Council has been scoping out how the fund can best be used to meet some of our local challenges and priorities. A number of stakeholder meetings were held with local businesses, groups and Town and Parish Councils to understand the challenges they are currently facing.
The fund will provide West Oxfordshire District Council with £1million of funding over three years, with £70,000 in the first year, £141,000 in the second year and £789,000 in the third year. The Government has set clear guidance on how much can be spent in each year and the outputs that should be delivered.
The first year projects proposed include:
The creation of a biodiversity toolkit to help parish councils manage their land to support local wildlife
Improving footpaths and other access to the Deer Park South green open space in Witney so residents can better access it
Creating a short to medium term strategic plan for Carterton
A feasibility study to look at how we can support market towns and grow those local economies
A study to see how we can support local rural services such as village shops, pubs and garages to thrive in West Oxfordshire
ENDS
Contact Information
West Oxfordshire District Council Communications Team