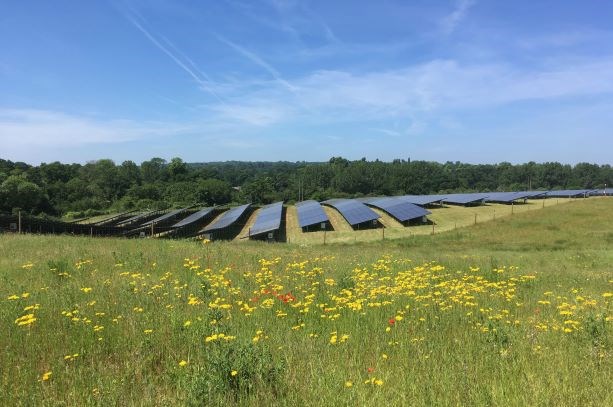 Survey results give insight into residents' views on climate action
The results of our Climate Action Survey are in and paint a revealing picture of how residents are tackling environmental issues and how they want the Council to help them do more.
A total of 446 people responded to the online questionnaire of which an overwhelming 334 said climate change was a high priority for them.
Residents said they were already taking action with the most popular being gardening for wildlife and changing what food and drink they were buying. Least popular was driving an electric vehicle, reflecting their current expense and worries over driving range.
In terms of how the Council is tackling the Climate Emergency, 241 said they had "some knowledge" of its work.
Top priorities for residents are biodiversity and a green transport infrastructure while the least important area is the reduction and recycling of waste, perhaps highlighting the success of the Council's existing waste and recycling collection service.
Cllr David Harvey, Cabinet Member for Climate Change, said: "To have so many people engaging with this survey was extremely encouraging and shows how strongly people feel about the environment and tackling climate change which is why it is a key priority for us.
"We have learned a lot from this exercise and it will help us shape our Climate Change Strategy going forward."
As a result of the survey, a large database of people looking to engage with the Council's work on Climate Action has been formed.
If people would like to add their details to this database, they should email Climate.Action@westoxon.gov.uk
Anyone wanting to see more detail on the survey and the Council's work on Climate Action should see:
https://www.westoxon.gov.uk/environment/climate-action/climate-action-and-what-we-are-doing/
Contact Information
West Oxfordshire District Council Communications Team
Notes to editors
The Council has declared a climate and ecological emergency and made a pledge to become a carbon-neutral Council by 2030.
Recently we announced we are supporting the Southill Solar farm near Charlbury with a £2.5m loan and we are also investigating the provision of electric car charging points in key locations.
Work is also now under way to adopt energy-efficiency measures, source low and zero-carbon energy and invest in renewable technologies for the Council.