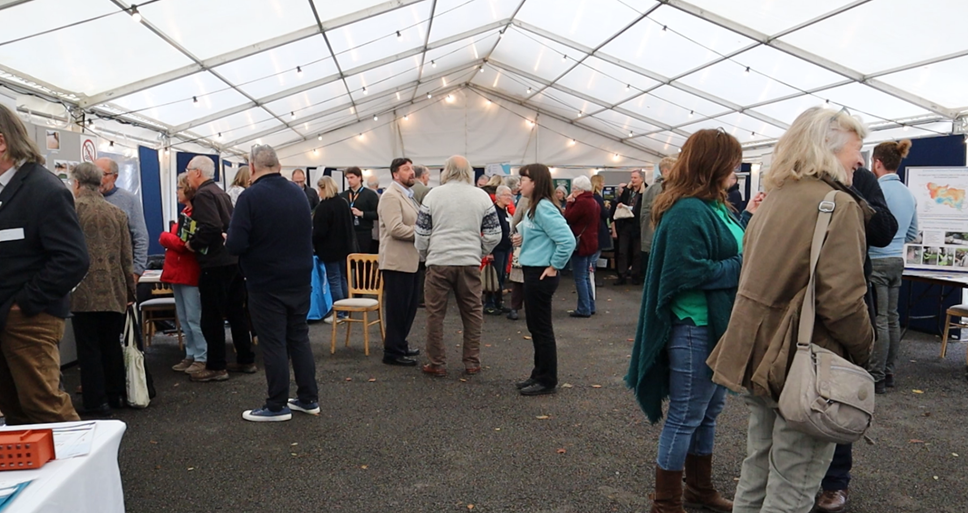 Sold out Waterways Day causes waves in West Oxfordshire
West Oxfordshire District Council's first Waterways Day was a great success with talks from groups and service providers sold out and over 140 people attending across the day.
Waterways Day took place on Friday 18th November where the organisations responsible for the management of our watercourses, as well as various charities and local community groups, had an opportunity to meet local residents to talk about how our waterways can be improved.
Cllr Lidia Arciszewska, Cabinet Member for Environment, said, "It was fantastic to see so many residents who are passionate about the environment and our local waterways attend to share their perspectives.
"The discussions held throughout the day introduced many thought provoking topics and started conversations about the changes that need to take place to improve our water systems.
"We are very fortunate to be able to build partnerships with individuals and groups who have such outstanding expertise, who are willing to get involved and make a positive difference to our environment and our waterways."
"It was a great success and I am grateful to all the organisations and residents who attended. I hope this will be a good start to seeing real change and improvements to our waterways management and promoting our local nature recovery projects."
The day consisted of a series of interesting and insightful talks from organisations such as Thames Water, Windrush Against Sewage Pollution and Oxfordshire County Council. Many residents found the day to be useful to gain a greater understanding of the responsibilities of different organisations and were able to engage with them directly.
The event was well attended with 140 visitors; the vast majority of whom came to listen to the speakers deliver their presentations. A number of people also dropped by to visit the stallholders to chat and ask questions.
Waterways Days is sought to be an annual event which the Council hopes will generate more interest in the state of our waterways and the environment.
More information about the attending organisations and speakers can be found at https://westoxon.gov.uk/WaterwaysDay
Contact Information
West Oxfordshire District Council Communications Team