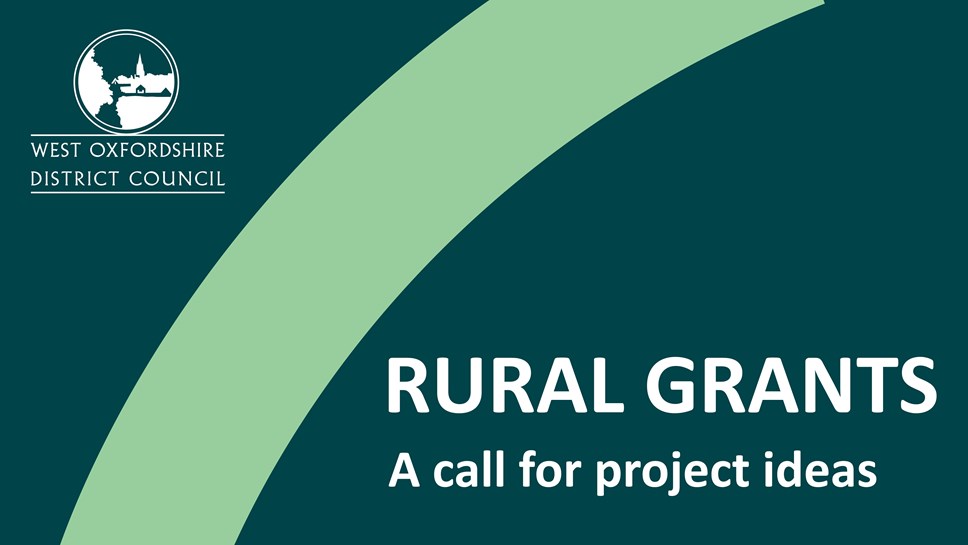 Rural businesses invited to submit ideas for future funding
Businesses in rural locations in West Oxfordshire are being invited to submit ideas for projects to be potentially funded from a £716,216 pot of funding from the Rural England Prosperity Fund (REPF).
Deputy Leader of the Council and Cabinet member for Economic Development, Councillor Duncan Enright said, "Rural businesses experience a unique set of challenges which typically include lower productivity rates, poorer connectivity and limited access to key services.
"We really want to hear from rural businesses that have innovative ideas for business developments that add value to the community and offer economic and environmental benefits.
"Agriculture is an important industry in the district, and many farm owners may wish to look into converting farm buildings into other business uses or diversifying their land use. We also encourage business entrepreneurs to consider new ventures like setting up village shops.
"These ideas will help us to scope our plan and to design an effective application process when the scheme opens next year."
The REPF is formed by the Government to support capital projects for small businesses and community infrastructure. The aim is to improve productivity and strengthen the rural economy and rural communities.
As a rural district, West Oxfordshire has been allocated £716,216 to be spent over two financial years; 2023/24 and 2024/25.
Project ideas are required to be deliverable by the end of March 2025, be based within West Oxfordshire, and comply with the REPF guidelines.
Please submit your ideas using this form by Monday 7th November 2022. The council will use these ideas to inform a plan setting out how they will use the funding which will be submitted to the Government.
Contact Information
West Oxfordshire District Council Communications Team