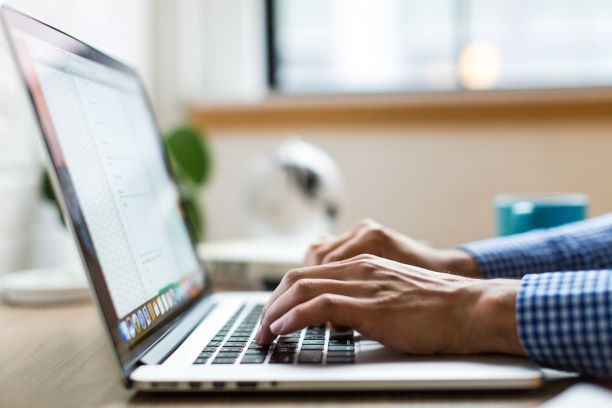 Residents urged to use digital channels during coronavirus crisis
West Oxfordshire District Council is calling on residents to consider how they get in touch while social distancing measures are in place.
Since the Government announced the closure of non-essential businesses and increased social distancing measures, we have seen a major increase in the number of calls to customer services teams.
On a typical day, we receive up to 800 calls, emails and web forms. However, during the current crisis, we have seen these volumes more than double.
It is crucial that residents and businesses utilise our website to self-serve and make contact by telephone for essential calls only.
Legislation to delay the spread of Covid-19 has been strengthened across the UK over the past weeks and we are taking extraordinary measures to protect staff. Now we are operating with 90 per cent of staff working from home.
Ensuring essential services continue throughout this crisis is a priority and to make sure our teams do not become overwhelmed we would ask for residents to share our digital channels with relatives, friends or neighbours.
Sarah Wright, Customer Services Manager, said: "We have quickly adapted to the new work environment and all customer service members of staff are working remotely to ensure we remain available to the public throughout this crisis.
"We're asking all residents to call only when essential and to use our online services to ensure our staff can handle all residents' queries appropriately as efficiently as possible. On behalf of the whole team, I would like to thank residents for their patience during these difficult times."
Cllr Toby Morris, Cabinet Member for Resources, added: "Staff are already going beyond the call of duty at this extraordinary time. We understand residents' concerns but have an advanced digital service including a new web site which should help with the majority of enquiries."
How to follow West Oxfordshire District District Council online:
West Oxfordshire District Council website - https://www.westoxon.gov.uk/
Facebook - https://www.facebook.com/westoxfordshire/
Twitter - https://twitter.com/WodcNews
LinkedIn - https://www.linkedin.com/company/west-oxfordshire-district-council/
Coronavirus (Covid-19): Latest information and advice:
For information on changes to our services, what you can do to protect yourself, support your community and guidance to assist employers and businesses visit our Coronavirus pages.
Information for Businesses - https://www.westoxon.gov.uk/business-and-licensing/coronavirus-business-and-licensing/
Community Support - https://www.westoxon.gov.uk/communities-and-leisure/coronavirus-community-support/
Bins and Recycling - https://www.westoxon.gov.uk/bins-and-recycling/coronavirus-bins-and-recycling/
Council Tax and Benefits - https://www.westoxon.gov.uk/council-tax-and-benefits/coronavirus-council-tax-and-benefits/
Planning and Building - https://www.westoxon.gov.uk/planning-and-building/coronavirus-planning-and-building/
Housing - https://www.westoxon.gov.uk/housing/coronavirus-housing/
Council Facilities and Meetings - https://www.westoxon.gov.uk/about-the-council/coronavirus-council-facilities-and-meetings/
Contact Information
West Oxfordshire District Council Communications Team