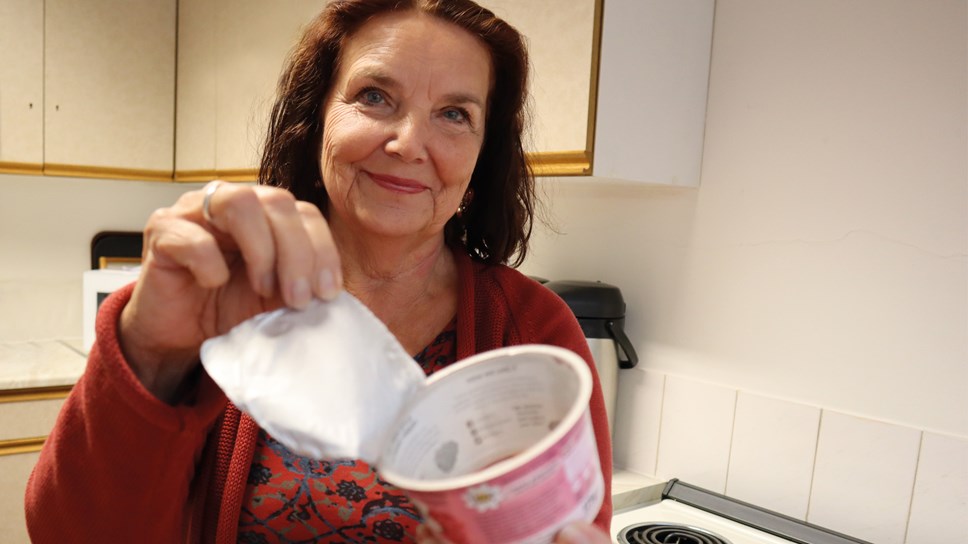 Residents asked to keep 'em peeled as Recycle Week kicks off
As national Recycle Week (16-22 October) gets underway, West Oxfordshire residents are being asked to celebrate this year's Big Recycling Hunt theme by keeping their eyes peeled and searching their homes for extra chances to recycle.
Topping the list of items that aren't always recycled are glass perfume bottles, foil, empty aerosols, cleaning and detergent bottles, shampoo and conditioner bottles, and tubs, pots and trays, according to the Waste and Resources Action Programme (WRAP), the charity behind Recycle Week.
Councillor Lidia Arciszewska, Executive Member for Environment at West Oxfordshire District Council, said: "West Oxfordshire households are among the best recyclers in the country, but we know residents share our ambition to create an even better environment, and one easy way we can all help is by recycling more to prevent items ending up in rubbish bins.
"Now in its twentieth year, Recycle Week reminds us to stop wasting valuable resources by ensuring that everything that can be recycled, is recycled for the benefit of our planet. Items like steel cans and aluminium foil, for example, are endlessly recyclable with no loss of quality and making products from recycled aluminium uses only five per cent of the energy it takes to make new foil from raw materials.
"So whether it's last night's aluminium takeaway trays, plastic detergent bottles, shampoos and conditioners from the bathroom, or even the foil lid off a yoghurt pot, we're asking residents to join in this year's campaign and get hunting in their cupboards and waste baskets to boost recycling rates.
"If everyone in the district recycled just one extra item each week, that would result in 6 million more items being prevented from going to waste."
Householders who are unsure about what they can put into their blue-lidded recycling bin, can visit the Council's webpages to find out more: https://www.westoxon.gov.uk/bins-and-recycling/what-to-put-in-your-bin/
For anything that can't be recycled at the kerbside, the Oxfordshire Waste Wizard online tool signposts residents to the most sustainable way to dispose of their unwanted household items, whether through finding local repair cafes, charity shops and recycling drop off points near to them. Find the Waste Wizard: https://www.westoxon.gov.uk/wastewizard
Recycle Week is the flagship event of the national Recycle Now campaign which encourages people across the nation to get recycling.
Contact Information
West Oxfordshire District Council Communications Team
Notes to editors
Photo shows Councillor Lidia Arciszewska, Executive Member for Environment, West Oxfordshire District Council.
The Let's Recycle league tables (2021-22) for overall recycling and residual waste performance, places West Oxfordshire as 23 out of 333 English councils.
According to WRAP, the charity behind Recycle Week and the Recycle Now brand, 29% of UK people recycle most things but not everything, 9% recycle key items only or recycle occasionally, while 3% of people rarely or never recycle.
According to Alupro, around 70% of all aluminium packaging - including foil, aerosols and tins - sold in the UK is recycled.