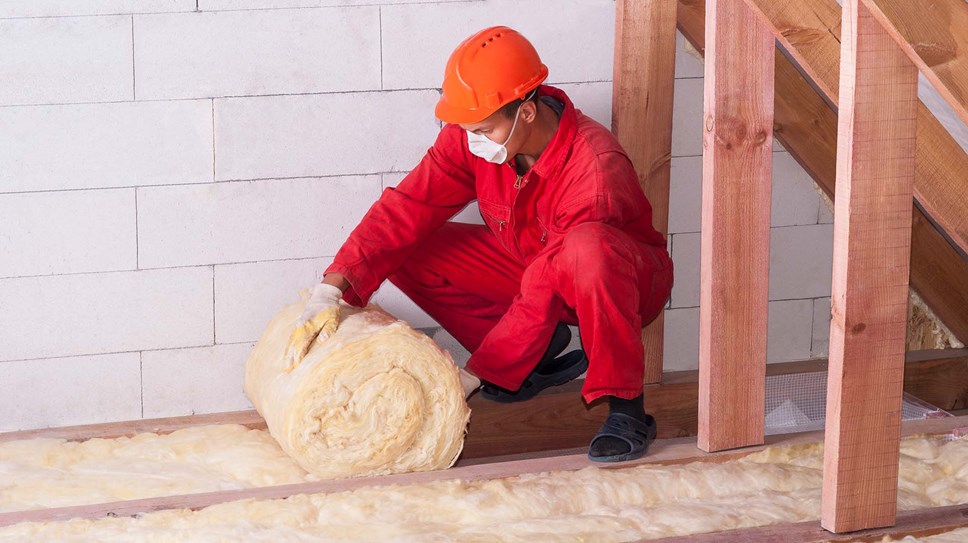 Rented properties with the poorest energy ratings targeted as part of campaign to end cold and damp homes
Landlords will be given the opportunity to bring any domestic rented property, failing to meet the Minimum Energy Efficiency Standards (MEES), up to the legal requirement as part of a three month campaign by West Oxfordshire District Council targeting properties in the district with the worst energy performance ratings.
The move follows a successful bid by 59 local authorities - including West Oxfordshire - for funding from the Department of Business, Energy and Industrial Strategy (BEIS) towards innovative projects that raise awareness of, and support compliance with, MEES and to clamp down on those who fail to abide by the rules.
The MEES regulations, which apply to both assured and regulated tenancies, set out a number of criteria that any privately let domestic property must reach, including having a valid Energy Performance Certificate (EPC). Since 1 April 2020, it is also illegal to let a property that has an EPC rating of below 'E' and appropriate remedial steps must be taken to bring the property up to standard unless it is registered exempt.
To help local landlords fulfil their MEES obligations and make the necessary improvements to their rented properties, the Council has secured funding to provide support in the form of free help and advice, sign-posting to potential grant funding and free property energy assessments, worth £250 each. These are available on a 'first come, first served' basis until the end of March.
Councillor, David Harvey, Cabinet Member for Climate Change at West Oxfordshire District Council, said: "Cold and damp properties that are expensive to heat need to be a thing of the past. Bringing more rentals up to meet the minimum energy efficiency standards will not only mean fewer residents living in poorly insulated homes but will also give people, especially those on low-incomes, greater peace of mind that their household bills will be more affordable."
"Improving energy efficiency in any property - rented or otherwise - is vitally important if we are to mitigate the effects of climate change, which is why we are supporting landlords to make the necessary changes."
Councillor Norman MacRae, Cabinet Member for Environment at West Oxfordshire District Council, said: "We know most landlords are responsible when it comes to their obligations but some may still be unaware of the exact scope of the updated regulations or not have realised that a previous exemption has expired meaning that the standards now apply to them. We would encourage anyone who is unsure of their obligations to get in touch and take advantage of the package of help available."
Those in breach of the regulations can face a fine of up to £5,000 for each property that falls short, enforceable by the local authority. However, under the current MEES regulations, landlords are not required to make energy efficiency modifications costing over £3,500 to get their property to meet an 'E' rating or above. If after making improvements the property is still below the minimum standard, landlords can then apply to be added to the exemption register.
With the potential of additional grant funding available, landlords could well benefit by paying only a fraction of the price for larger home improvements needed to either meet or exceed the required energy performance standard.
The free energy assessments are being delivered by the National Energy Foundation through the District Council's Better Housing, Better Health service. The report will detail what energy efficiency measures are required which could range from cavity wall, underfloor and loft insulation to replacing gas boilers with low carbon alternatives such as heat pumps.
Landlords needing support in MEES compliance and who would like to book a free home energy visit, should call Better Housing, Better Health on 0800 107 0044 during office hours or for more information email: bhbh@nef.org.uk
Further help and support can be found on West Oxfordshire District Council's website: https://www.westoxon.gov.uk/MEES
Contact Information
West Oxfordshire District Council Communications Team