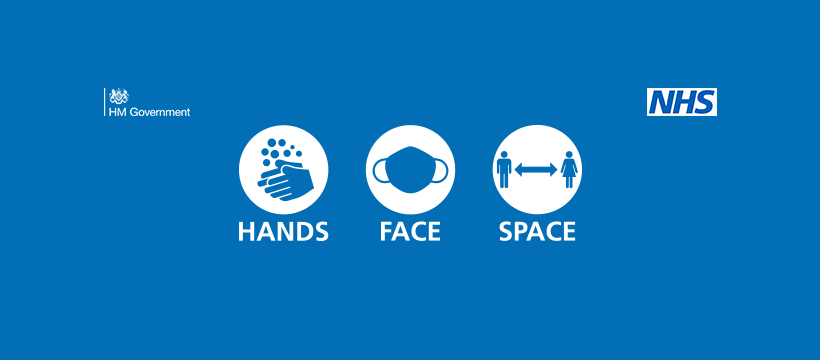 Oxfordshire must play its part to control the virus and save lives
Help will be available to those who need it this winter as the Oxfordshire community comes together to do its bit to control the virus and save lives.
That's the message from local leaders who are urging residents and businesses to carefully follow the new lockdown guidelines from the government this week.
It's clear that the second lockdown will be tough on residents and businesses across the county, which is why it's so important to make sure it is effective. Oxfordshire's council leaders, the Thames Valley Police and Crime Commissioner and the Oxfordshire Local Enterprise Partnership have come together to say that everyone must play their part to help control the spread of the virus once again to save lives.
That means staying at home and not gathering with people you do not live with. The full guidance is on the government's website: https://www.gov.uk/guidance/new-national-restrictions-from-5-november.
Even under normal circumstances, winter puts a significant strain on the resources of Oxfordshire's NHS and other health services, and the escalating cases of COVID-19 across the whole country are already adding an even bigger burden, putting more lives at risk. Staying home and following the guidelines is the only way to help save lives.
This brings additional challenges, and over the course of the first lockdown, communities across the county came together in an incredible show of support to make sure everyone in their neighbourhoods got the help and support they needed.
The six Oxfordshire authorities will once again be working together and closely with their local communities to ensure anybody in need of help getting their basic supplies is connected with people who are able to help them.
Information on the support available for residents can be found on the councils' websites:
In addition to the support provided to businesses by the Oxfordshire Local Enterprise Partnership www.oxfordshirelep.com/coronavirus, the councils also provide a vital support service to give advice and guidance to businesses worried about the impact the second lockdown will have.
Cllr Michele Mead, Leader of West Oxfordshire District Council, said: "We have a fantastic sense of community in West Oxfordshire and I know we will all pull together once more to help each other over the next few weeks.
"It promises to be a difficult time but it is important we stick by the Government guidelines and try to stay as safe as possible. We will get through it hopefully in time to enjoy a proper family Christmas."
Cllr Ian Hudspeth, Leader of Oxfordshire County Council, said: "It is well documented that we have been concerned about the rise in the number of cases in Oxfordshire. I welcome any move that will help to stem the spread of the virus and protect our communities. I urge people to stick to the rules and hopefully in time we will see a positive impact on the number of cases both locally and nationally."
The Deputy Police and Crime Commissioner, Matthew Barber, said: "The announcement of a further national lockdown by the Prime Minister will come as a huge blow to us all. We all have an unenviable task of managing the economic, social and health consequences for us all against the apparently exponential spread of the virus. Many people will be uncomfortable with these further restrictions, that come after so many extraordinary months that have changed our lives. Thames Valley Police will continue to enforce these unprecedented restrictions in the same common-sense fashion that they have demonstrated in recent months. The approach will be to engage with the public, explain the new rules, encourage people to protect each other by following these new laws and to enforce only as a last resort. This is not the "new normal", but exceptional measures that must be taken to allow us to return to normality."
Nigel Tipple, Chief Executive of OxLEP, said: "Following the Government's decision to return the whole of England into lockdown – as has been the case in recent weeks and months – we will continue to work with Oxfordshire's health officials, our local authority counterparts, the county's MPs and our business community to ensure the additional support that our businesses will undoubtedly require during this period is in place and made readily available.
"We ask that businesses follow the new guidelines and adhere to any actions required, including those industries permitted to remain active during this lockdown period.
"We also encourage businesses to be as proactive as possible and seek any support that is needed, whether via existing government schemes or indeed the support and advice we are able to offer as the county's Local Enterprise Partnership. We would also ask that businesses seek to understand – and be aware of – any future support announced by Government.
"Coronavirus has created an unprecedented situation and will cause concern and disruption to businesses of all sizes for the foreseeable future. We will continue to work hard to ensure that our business community can be supported – and remain resilient – during this challenging period."
Contact Information
West Oxfordshire District Council Communications Team