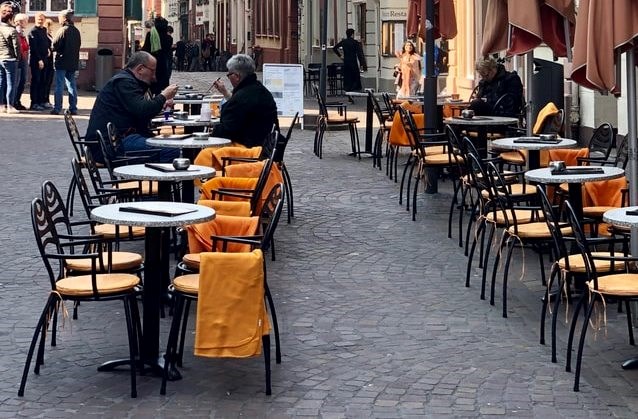 No charge for pavement seating as council supports "continental town centres"
West Oxfordshire District Council will waive fees for businesses applying to put tables and chairs outside when new Government licensing laws are passed.
The relevant legislation, the Business and Planning Bill, is expected to receive Royal Assent next week.
Cllr James Mills, Leader of the Council, said: "These are challenging times for bars, pubs and cafes. One of the ways in which we can support them is by encouraging outside seating that makes social distancing easier and gives our town centres a more continental feel.
"I am pleased to see new Government legislation is passing through parliament that will make it easier for businesses to get a licence for outside seating - subject to the normal issues of space and accessibility.
"This Council will continue to support our businesses in recovery by not charging for applications and supporting the administration costs ourselves.
"We're confident that we will be able to launch our scheme within three days of the legislation receiving Royal Assent."
Business can apply through the council website, www.westoxon.gov.uk/pavementlicence
when the scheme is live. The Council will post updates ahead of Royal Assent.
Contact Information
West Oxfordshire District Council Communications Team