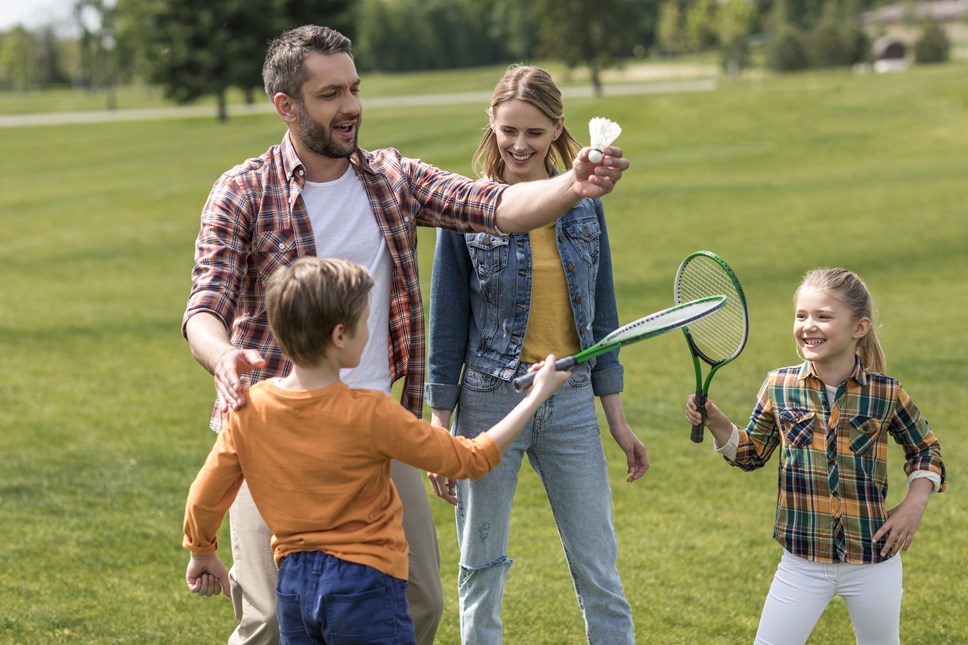 New programme launches to help families get active together
A new county-wide programme will support families with children on benefits-related free school meals to access a wide range of low cost and free activities.
YouMove is coordinated by Active Oxfordshire, in partnership with district councils and will support local families to access low cost or free fun activities including swimming, badminton, activity packs and a wide range of community activities near to where they live.
As well as being able to enjoy being active together, families will also be supported by local Activators in each district who will provide advice, support and guidance about what's on offer.
Cllr Joy Aitman, Cabinet Member for Stronger, Healthier Communities said:
"Too often families face making tough decisions on where they spend their money. Often this means that household expenses take priority over activities for children such as swimming. No one should feel deprived when it comes to taking part in physical activity.
"I'm delighted that YouMove has been set up to address this barrier so that all residents regardless of financial status, have the opportunity to choose physical activities that work best for themselves and their families. YouMove is a welcome initiative that will achieve remarkable results for our collective physical and mental wellbeing, address inequalities and help our children live healthy lives. I encourage you to visit www.getoxfordshireactive.org/youmovewestoxfordshire or contact our local Activator, Dan to find out what is available around you."
Local charities and community organisations will play a key role in referring people to YouMove and providing many of the community-based activities on offer. YouMove builds on the work of Cherwell District Council's FAST Programme and is set to make a significant difference to the health and wellbeing of Oxfordshire's children in greatest need, and their families. YouMove is funded by Oxfordshire County Council.
This initiative comes at a critically important time, with many Oxfordshire families hit hard by the cost-of-living crisis and post COVID concerns about both physical and mental health and wellbeing. Being able to get active in a way that works for them will help families to enjoy quality time together, have fun and improve health and wellbeing, too.
Paul Brivio, Chief Executive of Active Oxfordshire, said:
"We are absolutely delighted to be launching YouMove across Oxfordshire. By working together with local councils, charities and community organisations, we can reach families in greatest need and provide easy, low cost and accessible ways to help them be active together. Wherever families live in the county, there will be a fantastic range of fun activities to enjoy together, and we can't wait to get started. YouMove will make a genuine, lasting difference at a very difficult time for thousands of families in Oxfordshire."
Families can sign up to YouMove themselves via www.getoxfordshireactive.org/you-move or local charities or community groups can also refer families into the programme. On Thursday 9th June, there will be a free webinar for anyone working directly with families who could benefit from YouMove. Details of the webinar are available at www.getoxfordshireactive.org/you-move
Contact Information
West Oxfordshire District Council Communications Team
Notes to editors
Active Oxfordshire is a registered charity dedicated to fighting inactivity and helping our community get active, tackle health issues and change their lives. We work with partners to reach people in greatest need across Oxfordshire and our key focuses are increasing physical activity in children and young people, older people, those with long-term health conditions and promoting community activation. Find out more here: www.activeoxfordshire.org