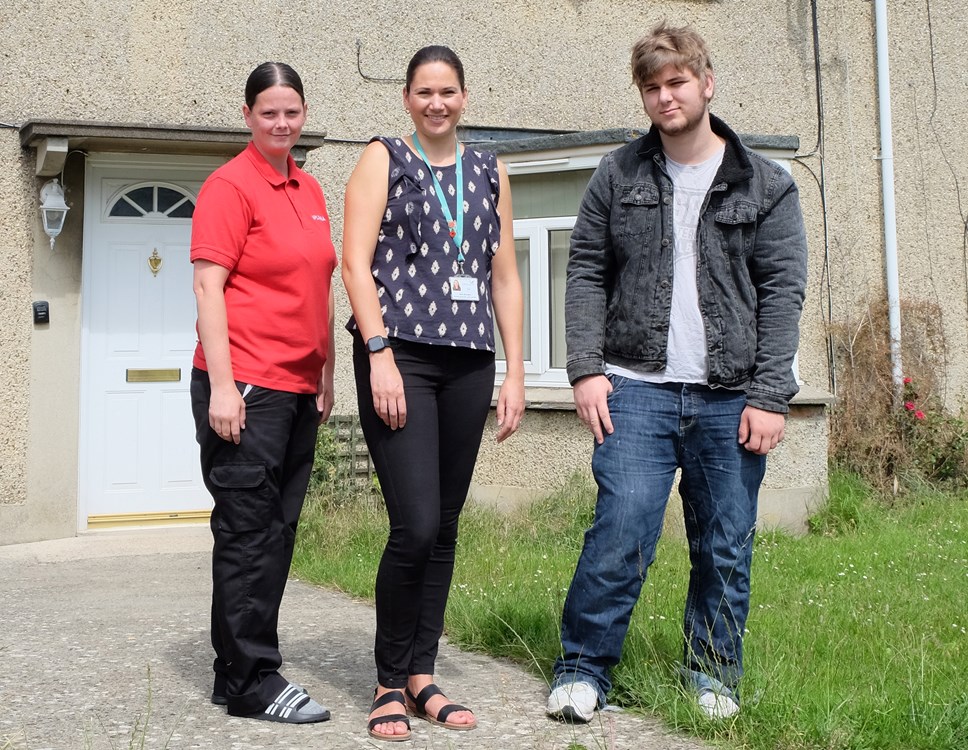 New partnership builds on Our house achievements
An innovative community housing project has been strengthened thanks to a new partnership with a leading social enterprise and employment charity.
An innovative community housing project has been strengthened thanks to a new partnership with a leading social enterprise and employment charity.
The Our house scheme which supports single under-35s who are in housing and employment need has been joined by experts from Aspire.
Aspire supports young people and adults facing disadvantages into employment, training, housing and education.
The partnership will see the successful Our house initiative boosted by the addition of trained support workers who will further help the trainees as they look towards gaining employment and living independently.
Run by Cottsway Housing in partnership with West Oxfordshire District Council, the project sees individuals join Our House as 'trainees', living in a house together and being provided with support to get back into employment, education or training.
The project started in 2018 and has been funded with support from the Government's Community Housing Fund. It has two successful shared houses in Witney supporting seven trainees.
A third house is currently being renovated and will be occupied by four more trainees.
Of the existing trainees, one is now working full-time on a construction site, three are participating in apprenticeships with another working part-time in a children's nursery. The remaining trainees are engaging with the project to bring them closer to the employment market.
Sam Stronach, Cottsway's Our House project co-ordinator, said: "We have proved we can change lives with this project and help people gain meaningful employment and advice on how to handle their finances.
"Aspire has real expertise in these areas which will enhance and accelerate our training going forward."
The Our house partnership and project update is due to be discussed by West Oxfordshire District Council's Cabinet on 18 March.
Cllr Jeff Haine, Cabinet Member for Strategic Planning, said: "The Our house project has gone from strength to strength and it is fantastic to see these young people obtain meaningful training and careers as well as securing a roof over their heads.
"I am sure that with further expert input from Aspire it will continue to flourish."
Paul Roberts, Chief Executive Officer at Aspire, said: "Aspire is delighted to be
working in partnership with Cottsway Housing Association and WODC to provide specialist employability support to vulnerable young adults in the Our House project.
"This is a one of a kind project for Oxfordshire and is set to signal a step change in how rent levels can be managed to help individuals maintain their current tenancies as well as supporting their move into employment and independent living.
"We're really excited to be able to play our part in tackling the complex social issues facing our community's young people."
To find out more and to download an application form to become a trainee, see www.cottsway.co.uk/our-house/ Alternatively, email communities@cottsway.co.uk or call Sam Stronach via 01993 890000.
Contact Information
West Oxfordshire District Council Communications Team