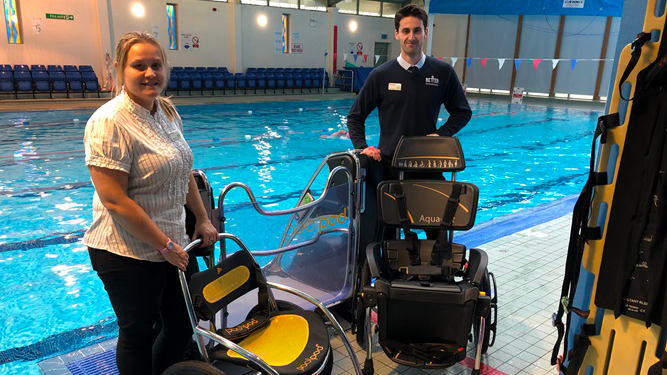 New equipment for swimmers at Carterton
Specialised equipment has been installed at Carterton Leisure Centre to ensure more users can enjoy the swimming pool.
The centre already has the Poolpod platform which was introduced earlier this year and allowed people to get in and out of the water more easily using a special lift.
Now a special AquaTilt wheelchair has been introduced which will enable those with higher dependency to go in the water.
The chair is fully adjustable and tilts up to 30 degrees and management are looking forward to welcoming new pool users.
General Manager Lou Cable said: "The Poolpod equipment we have installed already has proved very successful but talking to residents we quickly became aware that some potential users needed additional equipment.
"The AquaTilt chair is an excellent addition to our facilities and we look forward to welcoming more pool users in the near future."
Contact Information
West Oxfordshire District Council Communications Team