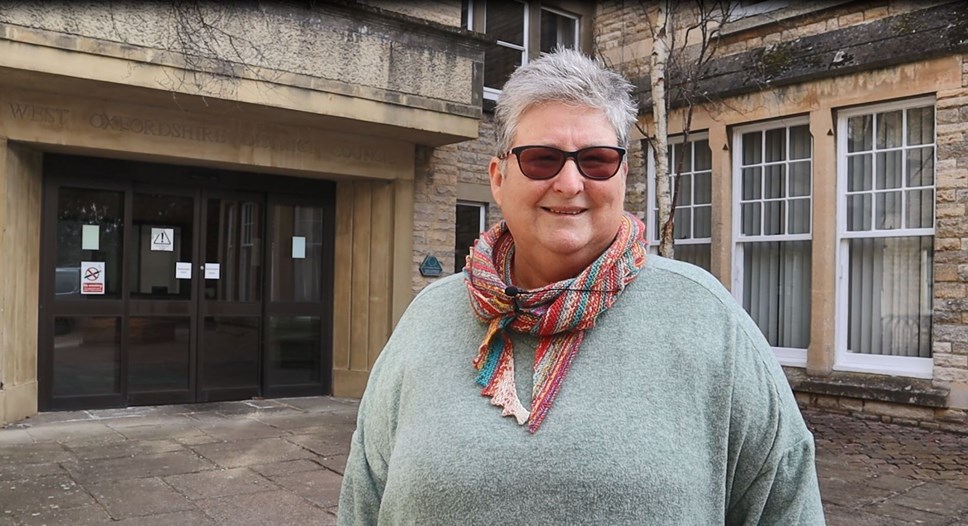 New community crowdfunding scheme to be launched in West Oxfordshire to fund local community projects
West Oxfordshire District Council's Executive has agreed to introduce a new community crowdfunding platform for local residents and groups to raise money for local projects with the council contributing funding to projects using the platform.
Cllr Joy Aitman, Executive Member for Stronger Healthy Communities said, "West Oxfordshire has seen some amazing projects funded over recent years through our current community facilities grant scheme. It has been great to see the funding put to good use, helping to upgrade sports and community buildings and equipment.
"However, while the grants have provided good support, we have also seen other councils, including our neighbours at Cotswold District, run very successful community crowdfunding schemes which give local communities much more influence and provide better collaboration and opportunities for residents and groups.
"We're very excited to be bringing a new crowdfund project to the district working with industry specialists Spacehive, who provide a platform for the Council to pledge funding alongside residents' donations to projects across the district. Local people are best placed to understand the challenges and opportunities in their local communities, and this model allows them to be in the driving seat.
"Spacehive has been used across the country to fund things like skate parks, playgrounds and even community energy initiatives. If you can imagine it and it will benefit your community, this funding route may potentially bring your dreams to reality.
The platform also allows local people to easily contribute to local projects they are enthusiastic about, meaning it is much easier for communities to raise the money they need to do amazing things."
The District Council has allocated a total of £120,000 a year to pledge against proposed projects in the crowdfunding programme along with funding the platform itself.
It is expected that the new crowdfund platform will launch later in 2023 with the council to set up the new platform over the coming months before opening it to communities.
The Council will also be adopting a new approach to providing grant funding to organisations who can help the Council achieve a number of outcomes aligned to community resilience, the environment, ecology and climate change. Three year service level agreements starting in April 2024 will support this approach and help ensure the expected outcomes are delivered. This will be launched in Autumn 2023.
END
Notes to editors:
Spacehive is a funding platform for ideas that bring local civic and community spaces to life. Its vision is a world where anyone can shape their local area to create places that make people happy, proud and prosperous.
The platform pools together funds between councils, businesses, foundations and the local community to pay for projects that improve local places, which typically results in projects securing three times more funding than if they were relying on council funds alone. Projects can range from building a new community centre or improving the local park to improving a playground or putting on a street festival.
The crowdfunding approach builds on the support West Oxfordshire District Council has provided over many years to local community facilities and projects, introducing more flexibility to support a wider range of projects that address local needs and aspirations.
For more info visit spacehive.com.
Companies, foundations and public bodies interested in supporting projects alongside the council should contact [email protected].
Contact Information
West Oxfordshire District Council Communications Team