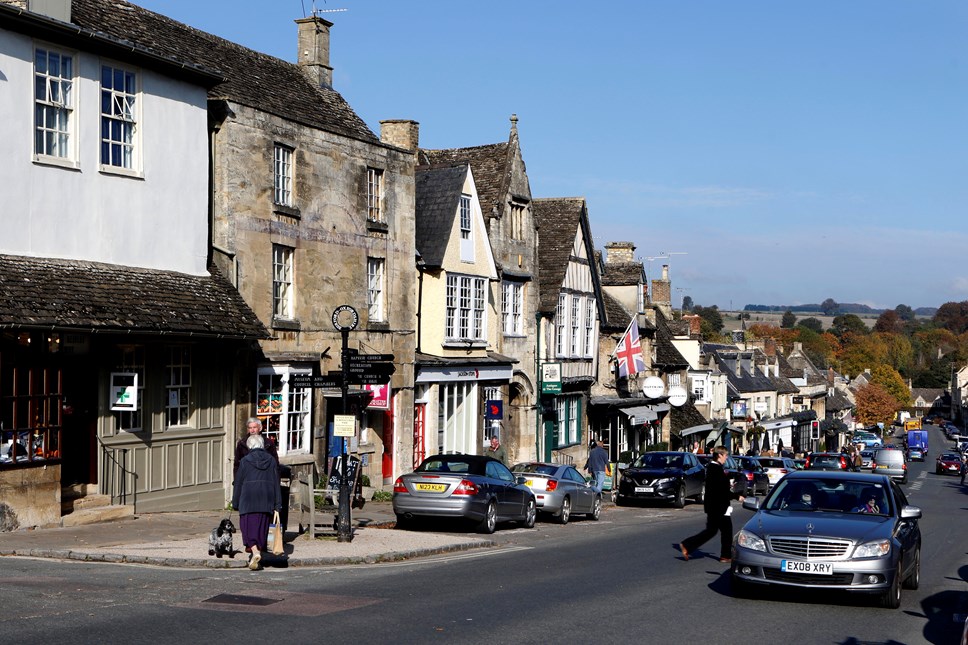 New app set to provide major boost for local businesses
Retailers, restaurants and business owners across the District are being encouraged to sign up to a new customer loyalty app, designed to give their marketing an extra dimension and increase footfall in towns across West Oxfordshire.
West Oxfordshire District Council is working with LoyalFree to run the app across the district, providing free promotion for local businesses and discounts and benefits for residents.
Cllr Suzi Coul, Cabinet Member for Finance, said: "We know how difficult it has been for businesses during the pandemic and we want to help in any way we can. The LoyalFree app is a great way for people to find offers, attractions and experiences and is completely free for our businesses.
"We hope that by bringing this app to West Oxfordshire we can help our businesses get back on their feet and help local residents make the most of what is on their doorstep.
"LoyalFree has already proved to be successful in many other areas of the country. We have a wide variety of fantastic businesses in West Oxfordshire and this will give them the opportunity to have free advertising, delivered directly to customers via the app."
The app supports the Council's priorities of building a vibrant economy, healthy towns and villages and strong local communities.
Already running in 30 towns and cities across the UK, it provides tourism information, business offers, event listings, interactive trails and more.
The app will first be promoted to local business to help build a strong base of offers before promotion begins to the public. However, it will be available to both businesses and residents from 1 July on Google Play and the App Store.
Any hospitality, personal services and retail businesses who have fixed premises in a town or village in West Oxfordshire should find out more about LoyalFree's features and how it can help their business. To find out more about LoyalFree and how it can help your business, a special webinar is taking place on Tuesday 15 June at 6.30pm. Register now to reserve your place: https://www.eventbrite.co.uk/e/west-oxfordshire-loyalfree-business-presentation-tickets-158412222221
A demonstration of the main features of the app is available on the LoyalFree demo web page. If you are unable to make the webinar but would like more information email [email protected]
Sophie Hainsworth, Chief Executive and Co-Founder of LoyalFree, said: "We are delighted to be working with West Oxfordshire District Council and local businesses, contributing towards the safe reopening of their high streets.
"This is a great opportunity for businesses to promote offers and drive footfall back towards town centres and we hope this provides a safe, fun shopping experience for all."
Businesses will benefit from:
Advertising of offers and events to locals and visitors with the option to run a 'loyalty stamp' scheme where possible
Customer insight through a live dashboard
Click through to your website, social media, reviews and more
Featuring in local LoyalFree trails on the app - for example, Open for Business, Vegan, Family Friendly, Best Independents
Selling products or vouchers online without commission through the LoyalFree Marketplace
The funding for the project will be coming from the European Regional Development Fund (ERDF) as part of its Welcome Back Fund.
Notes to editors:
LoyalFree is a mobile phone app which replaces the act of stamping a physical loyalty card. Customers collect points until they have enough to claim a reward. At the same time, customer data is pulled into a dashboard and provides information which enables relationships with customers.
The LoyalFree app is available on Apple (iPhone and iPad) and Android devices that have cameras. If GPS is enabled on the user's device, the app will automatically show offers from the location of the user.
Users download the mobile app to find nearby deals. At the point of sale they scan the merchant's QR code and receive their points or discount instantly.
When enough points have been collected users are notified within the app. The next time they scan the retailer's QR code they receive the item and start collecting points once more.
For more details see: https://www.loyalfree.co.uk/
Contact Information
West Oxfordshire District Council Communications Team