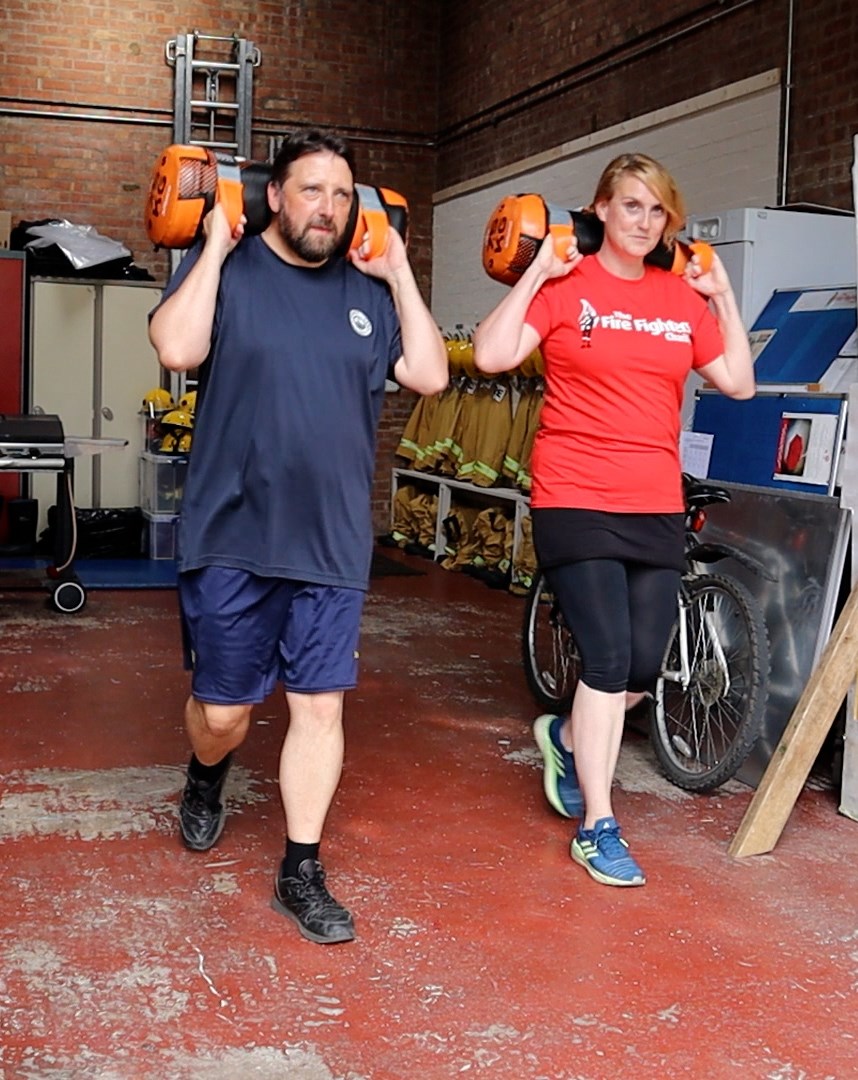 Councillors raise charity cash by taking on fire fighters fitness challenge
Three councillors from West Oxfordshire District Council are testing their strength and stamina by taking the firefighters fitness test to raise money for the Fire Fighters Charity, whilst supporting the drive to recruit more local firefighters across West Oxfordshire.
The three councillors taking part in the challenge are:
Councillor Andrew Coles - Vice-Chair for West Oxfordshire District Council
Councillor Duncan Enright - Deputy Leader for West Oxfordshire District Council
Councillor Luci Ashbourne - Local District Councillor for Witney
The councillors will be taking part in the firefighters annual fitness test at Witney Fire Station on Sunday 4 September. They are also training for the test at the local station with the fire crews.
They are raising money for the Fire Fighters Charity who support the mental, physical and social needs of all serving and retired members of the UK's fire family, while also raising awareness of the current local recruitment drive for firefighters.
Councillor Coles said; "This all came about because the firefighters themselves challenged me to take part in their annual fitness test.
"I only agreed to do so if we turned it into an opportunity to highlight the wonderful work our firefighters do in the community, help with the recruitment drive for more retained firefighters and raise funds for the Fire Fighter Charity.
"My father spent most of his working life in the Oxfordshire Fire Service and I still have family and friends serving today."
Councillor Enright said; " We are all so proud of our firefighters who keep us safe every day. Anyone thinking of becoming a firefighter should get in touch with the fire service to discuss options. As the oldest in this challenge I am expecting to find out the hard way just how fit our professionals are!"
Councillor Ashbourne said; "Our local fire-fighting team benefits our community in countless ways - not least working hard to keep us safe. My son is part of the Witney team and the support they offer to each other to be able to provide their life-saving and life-enhancing service is second to none. The fire-fighter fitness test is part of the recruitment process, and I'm hoping that by taking part we can inspire people to consider joining the team."
People can contribute to the fundraising by visiting the teams JustGiving page: https://www.justgiving.com/fundraising/fit-test-2022
The Oxfordshire Fire Service is currently recruiting both on-call and full time firefighters. More information can be found at: www.oxfordshire.gov.uk/council/working-oxfordshire-county-council/fire-service-recruitment
ENDS
Contact Information
West Oxfordshire District Council Communications Team