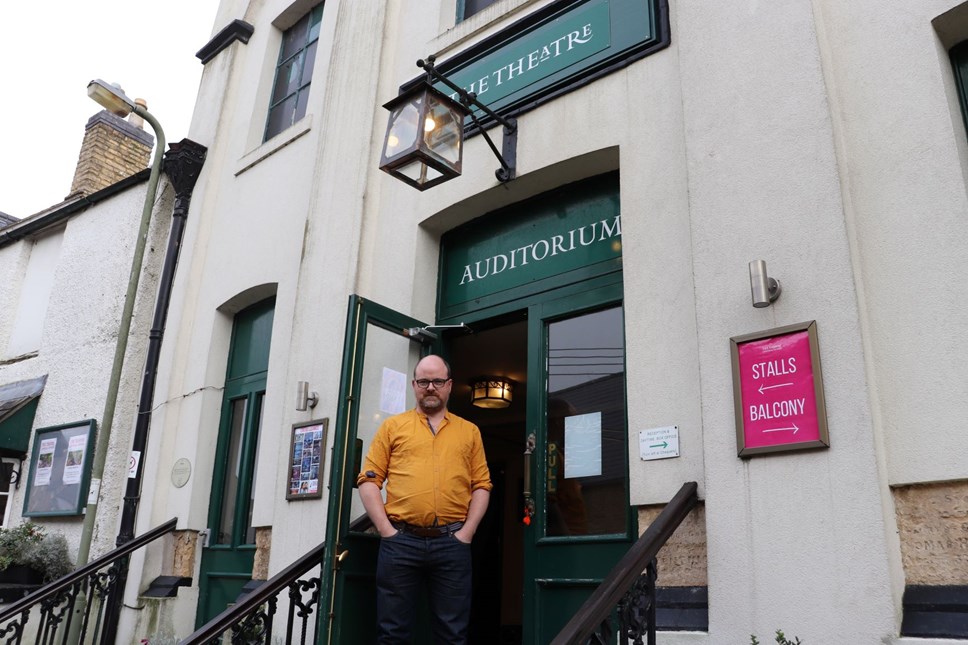 Lights, sound, action! Theatre set for major upgrade thanks to Council grant
The show will go on at Chipping Norton Theatre, especially as its lighting and sound systems are set for a major upgrade.
The theatre has received a £12,934 Community Facilities Grant from the Council which will help towards the purchase of a new professional lighting desk along with environmentally friendly LED lighting and dimmers.
As part of the upgrade project a WiFi hearing loop will also be installed to enhance the enjoyment of the theatre experience for those with a hearing impairment.
Artistic Director John Terry said: "This grant has come at an important time for the theatre. As we emerge from a challenging 2020 into an uncertain future, the grant gives us an excellent opportunity to make important improvements to our facilities that will enhance audience experience, reduce our energy costs and carbon footprint and help safeguard our future as a public building.
"We are enormously grateful to West Oxfordshire District Council for helping to make it possible."
The new lighting desk will replace old equipment which has built up over the years to offer better effects supporting the theatre's own productions and attract a greater variety of outside shows as well as enhancing the overall audience experience.
The LED lighting could also cut energy bills by £640 annually while also being more environmentally friendly. It is hoped work on the systems will start early next year. The Theatre has also applied for other grants and donations to cover the £51,735 project cost.
A total of £124,895 in Community Facilities Grants has been granted to six organisations. Also benefiting are Filkins & Broughton Poggs Village Centre; Combe Village Hall & Recreation Ground; Glympton Village Hall; Bampton Community Archive and Witney Corn Exchange.
Cllr Suzi Coul, Cabinet Member for Health and Leisure, said:
"Local community facilities are vital, especially in the current situation. We are committed to giving this financial support to make sure that our residents are able to benefit from places like the Chipping Norton Theatre. I am really looking forward to visiting once the work is complete."
Contact Information
West Oxfordshire District Council Communications Team