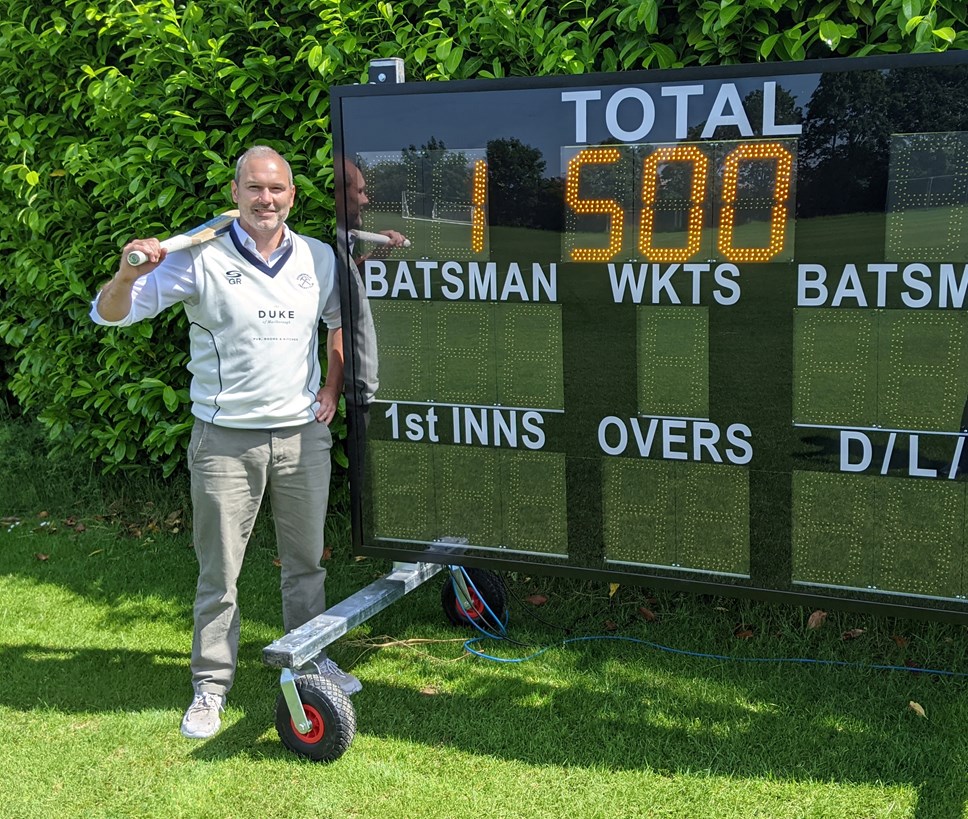 Howzat?! Cricket club scores after landing Council grant
Members of Stonesfield Cricket Club are proudly displaying a new electronic scoreboard after netting a grant from West Oxfordshire District Council.
The club received more than £1,500 after pitching for funding from the Community Facilties Grant Scheme
Chairman George Redknap said: "The scoreboard looks great. The idea of an electronic one has been there for a couple of years now, and it's taken lot of hard work to secure funding so a big thank you to the Council and everyone involved.
"We're hoping the new scoreboard adds extra interest to the games. Just having it has put a buzz around the club and we have received some very positive comments already. It's also been a big hit with the players with no shortage of volunteers to do the scoring so far this season!
"We are incredibly lucky to have our facilities at Stonesfield and cricket plays a huge part in attracting visitors and spectators to the ground throughout the summer months."
The scoreboard cost more than £6,000 and fundraising took around two years to reach its target.
Also benefiting from a £10,000 Community Facilities Grant was Great Rollright Parish Council which will go towards installing new equipment at the village playground.
Cllr Jane Doughty, Cabinet Member for Customer Delivery, said: "We know these grants mean so much to those who receive them as they make a real difference to their communities.
"I am delighted the money is being put to such good use and I would encourage similar organisations to check the criteria and see if they are eligible."
Community Facilities Grants of up to £50,000 are available twice a year and fit with the Council's priorities of supporting healthy towns and villages and strong local communities.
The next closing date for applications is 31 August.
See https://www.westoxon.gov.uk/communities-and-leisure/community-grants-and-funding/
for more details and an application form.
Contact Information
West Oxfordshire District Council Communications Team