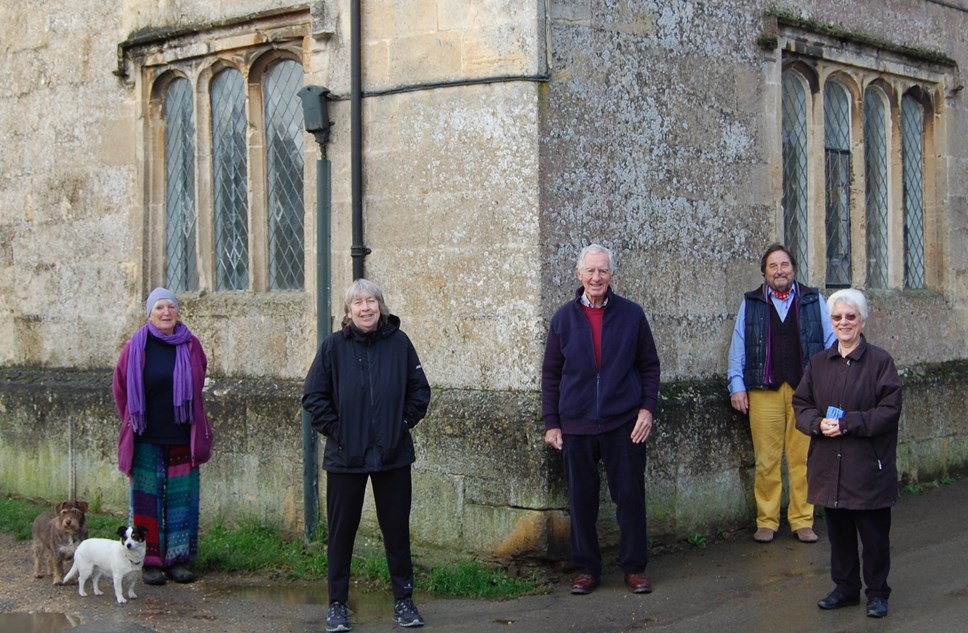 Historic building to be restored thanks to council grant
Building work on Phase Two of the restoration of a historic building in Bampton can now start thanks to a grant from West Oxfordshire District Council.
The £48,750 Community Facilities Grant completes a £320,000 five-year fundraising drive for the Old Grammar School which houses the Bampton Community Archive.
The complete refurbishment of the roof was completed in 2019 and this grant means the upper floor of the building can now be restored and a new staircase installed. As a result it will be used for the first time since the 1960s.
New kitchen and toilet facilities will also be built while an accessible chairlift will make both floors accessible to all.
Once completed, the archive, containing thousands of village records including photographs, documents, newspaper cuttings, sound and video files, will move upstairs and be hosted in a new, dedicated exhibition room.
Volunteer fundraiser Gillie Wright said: "This is brilliant news - we are absolutely thrilled that we can finish the project.
"We are very grateful to West Oxfordshire District Council for making this possible."
The building was opened as a school in 1653 and was donated by Robert Vesey, a wealthy local merchant living in Chimney, now a nearby village.
The building also houses the village library and reading room with regular art exhibitions a feature.
In recent years, the building has become famous as it is featured as the Cottage Hospital in the TV drama Downton Abbey and a lot of cash has been raised for the project through the sale of gifts and memorabilia in the shop to 25,000 visitors a year.
Cllr Suzi Coul, Cabinet Member for Health and Leisure, said: "This is an incredibly important building and it is wonderful that its restoration plans can now come to fruition thanks to this grant.
"I am sure it will serve as an even greater asset for the community for generations to come."
Contact Information
West Oxfordshire District Council Communications Team
Notes to editors
Picture shows L-R:
Jo Lewington, founder of the Bampton Archive; Jenny Chaundy, member of Bampton Community Archive Committee; David Hawkins. Chairman of the Bampton Exhibition Foundation; Robin Shuckburgh, Chairman of the Archive and Janet Rouse, Bampton Community Archive archivist