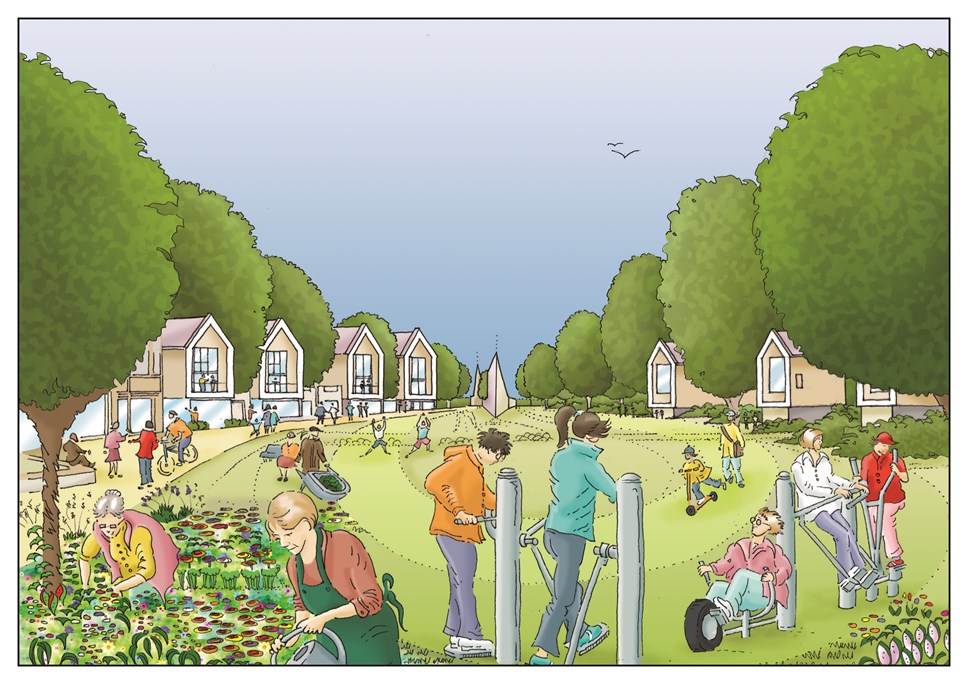 Government grant backing for Salt Cross housing plans
Salt Cross garden village has been awarded £250,000 in Government funding to help with housing development.
West Oxfordshire District Council was successful with a funding bid through the Ministry of Housing, Communities and Local Government's Garden Communities Programme.
Cllr Jeff Haine, Cabinet Member for Planning, said: "We are looking at building state-of-the art zero carbon housing on what will be an exemplar development for the United Kingdom fitting with many of our key priorities including meeting housing need and building strong local communities.
"It is good news that our efforts are being recognised and supported by central government as the planning process continues."
Annoucing the funding, Housing Minister Christopher Pincher highlighted the work being done to support the delivery of 2,200 homes at Salt Cross, noting the key role of local authorities in delivering 300,000 new homes a year nationally.
Cllr Haine added: "The Minister has commended the ambition shown by West Oxfordshire and is delighted that this funding will help deliver our ambitious plans."
Meanwhile, the Area Action Plan, which sets out the planning policy for delivery of Salt Cross, is proceeding to the next key stage.
WODC has responded to Planning Inspector Darren McCreery's questions in preparation for the hearings due to be held virtually from 28 June - 9 July.
Mr McCreery's guidance note and a list of matters, issues and questions can be seen at:
https://westoxon.gov.uk/planning-and-building/planning-policy/salt-cross-garden-village/salt-cross-area-action-plan-examination
The Inspector will report his findings to the Council later this summer.
To facilitate the examination, Rosemary Morton has been appointed as an independent Programme Officer. You can contact her by calling 01628 672181 or email Rosemary.morton@publicagroup.uk
Contact Information
West Oxfordshire District Council Communications Team