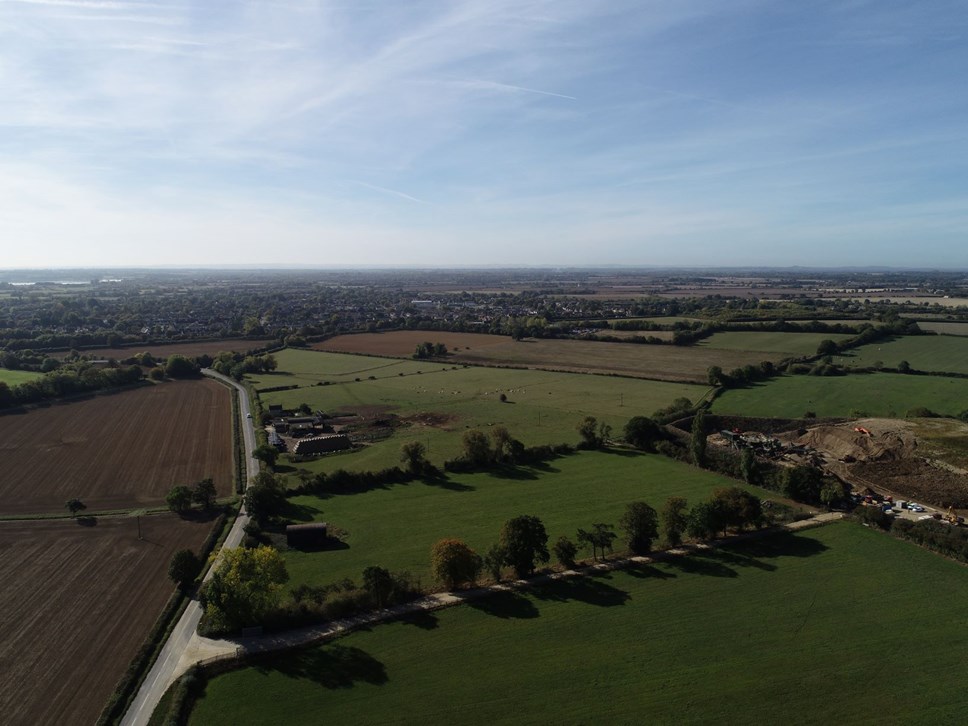 Garden village set to be named
The garden village north of Eynsham is set to be named Salt Cross.
A competition to identify the name generated 115 entries which had to be measured against a published set of criteria.
Salt Cross was chosen because it can be specifically linked to the site as historic Salt Way and Saxon Way cross over on the site. As such, the name is unique to its location.
Cllr Jeff Haine, Cabinet Member for Strategic Planning, said: "Finding a name for the garden village has been a lengthy process but it was important that we get it right as the village will hopefully remain here in perpetuity.
"Salt Cross is an excellent choice because it can be so closely identified with the history of the area. The village is itself creating a little bit of West Oxfordshire history and the name is a nod to both the past and the future."
Grosvenor Britain and Ireland, land promoters acting on behalf of the owners of the site, are supportive of the name.
The decision on the name was approved by the Council's Cabinet on Wednesday 22 July.
The Cabinet also recommended approval of the draft Garden Village Area Action Plan (AAP) so that it can go forward for a six-week public consultation.
The AAP will provide the next level of detail in the legislative framework against which the recently submitted outline planning application will be measured.
Both decisions will now go forward for a final decision by full Council on Wednesday 29 July.
Contact Information
West Oxfordshire District Council Communications Team