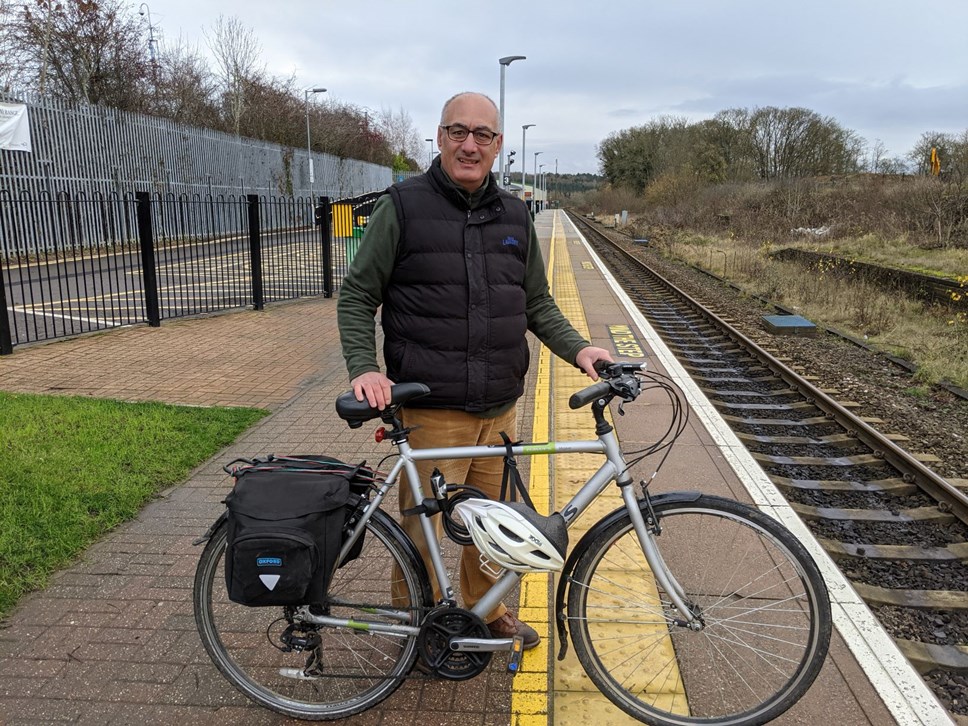 Full steam ahead for station masterplan
A masterplan for the redevelopment of Hanborough Station is on track after a £15,000 cash injection was approved by councillors.
The idea for the plan came from a key recommendation from a report prepared by independent consultants last year.
The aim is to see a range of improvements introduced to boost its importance as a key transport hub, reducing pressure on the A40 and integrating into a wider transport strategy for the area to promote active travel including walking, cycling and the use of a bus service.
Cllr Jeff Haine, Cabinet Member for Planning Strategy at West Oxfordshire District Council, said: "This masterplan will map out the huge potential of Hanborough station which is becoming increasingly important in the overall development of the surrounding area.
"Hanborough has always been well placed as a link to Oxford, London and Worcester and we can now start to realise its key role as we look to support housing growth and the visitor economy."
The Council's Cabinet approved the £15,000 funding which will come from the unallocated Housing and Planning Delivery Grant and will be used to match-fund a £15,000 contribution from Oxfordshire County Council.
Cllr Alaa Al-Yousuf, who represents Freeland and Hanborough, added: "Hanborough is already a busy station and will become more so in the future so this plan is essential for its development and that of the wider area to include an active transport strategy."
Earlier this year saw the formation of the Hanborough Station Sub-Group, part of the North Cotswold Line Task Force, which brings together five county councils and Local Enterprise Partnerships.
The task force is hoping for additional trains between Hanborough and Oxford.
Contact Information
West Oxfordshire District Council Communications Team