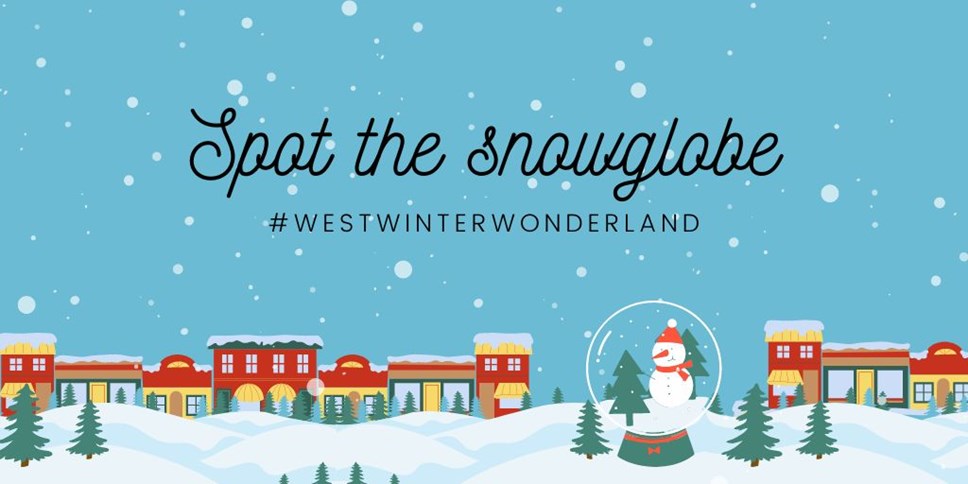 Festive fun for all the family
Residents invited to enjoy the festive season at a series of Christmas themed events in the district
The dates and times of the events where you can find the giant snow globe are:
Over the coming few weeks, Christmas-themed fayres and markets will be held in different towns across the district for residents to enjoy a day out in the community and support local businesses.
Cllr Duncan Enright, Cabinet member for Economic Development and Deputy Leader of the Council, said, "Christmas is an exciting time for families and all the more reason to get together to enjoy the festive spirit. These markets are a great way to get together to support small local businesses and find some unique gifts for family and friends.
"These fayres and markets have a whole host of activities for you to enjoy; from crafts and Santa's grottos to music and festive food! The giant snow globes are visiting three of our towns – so why not grab that opportunity to get that perfect Christmas card photo!
"I hope that everyone has a wonderful time getting out into the community this festive season."
Share your snow globe photos with us on social media by using the hashtag #westwinterwonderland
There are a series of local events taking place on the lead up to Christmas, which can be found at: https://www.westoxon.gov.uk/whatsonwestoxon
Contact Information
West Oxfordshire District Council Communications Team