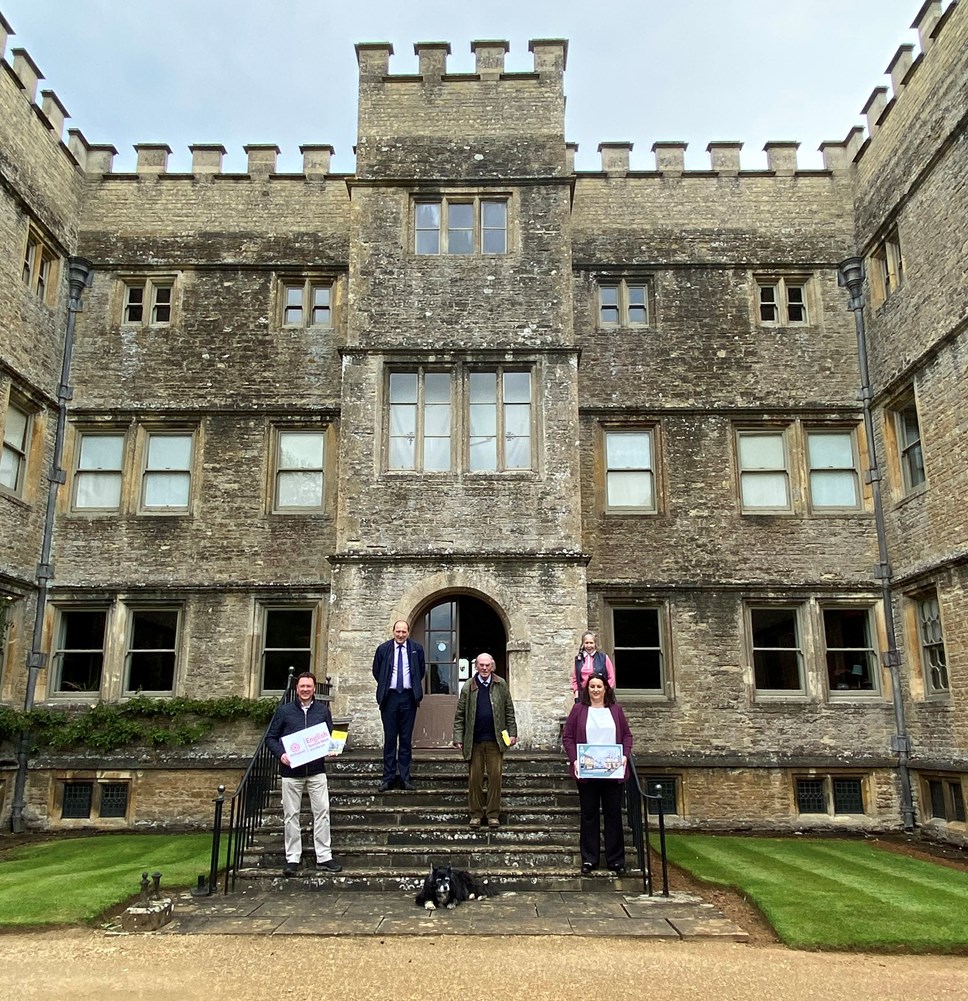 English Tourism Week highlights the great tourism economy in West Oxfordshire as businesses look to recover from the pandemic
The West Oxfordshire tourism sector has been highlighted as part of English Tourism Week to help national organisations understand its importance and the impact of Covid-19 as the sector starts to recover from the pandemic
Councillor Suzi Coul, Cabinet Member for Finance said; "Tourism is so important to our local economy and the pandemic has had a real impact on tourism related businesses.
"Last week we met with national figures and local leaders to highlight the brilliant tourism offer in West Oxfordshire.
"I would like to thank our businesses for the amazing resilience they have demonstrated over the last year. It has been very difficult for so many and it has been really impressive to see how many of our businesses have adapted to trade and operate in new ways in response to the pandemic."
English Tourism Week, which was run by Visit England last week, was designed to celebrate the diverse, exciting and vibrant tourism sector, and showcase the quality, range and value of English tourism to local economies and communities.
The Chair of Visit England, Nick De Bois, visited the area with local MP Robert Courts also visiting local businesses with West Oxfordshire District Council councillors. The meetings allowed local businesses to provide feedback and talk about the local tourism businesses.
Tourism plays a key role in the local economy of West Oxfordshire with an estimated 8% of jobs in the area related to tourism, or around 4,400 jobs. In 2019 it was estimated visitors spent around £247m in the area.
The highly regarded Cotswolds Tourism DMO which operates across West Oxfordshire, and is funded in part by West Oxfordshire District Council, has plans in place to help local business recover. They are delivering new initiatives including training and support especially around digital marketing skills to rebuild the sector and enable businesses to adapt to the changing landscape as a result of the pandemic. These include the exciting 'Uncover the Cotswolds' and 'Real Cotswolds' campaigns.
The work of the Cotswold DMO sits alongside the wide range of business support provided by West Oxfordshire District Council throughout the pandemic including distribution of millions of pounds worth of vital business grants, free training and materials to help businesses open safely.
Councillor Coul said "We have worked really hard over the past year to support all our local businesses during the pandemic, including our tourism sector, and we will continue to do so as we recover from the impacts of the past year.
"Creating a vibrant economy for the district to support local jobs is a key priority for us and we will continue to work hard to help our businesses over the coming months and years."
Contact Information
West Oxfordshire District Council Communications Team
Notes to editors
English Tourism Week ran from 22nd May to 31st May and gives tourism bodies like Cotswolds Tourism a great opportunity to promote the importance, value and vast contribution the sector makes to the Cotswolds region and the UK economy. https://www.visitbritain.org/english-tourism-week
Cotswolds Tourism is the official Destination Management Organisation for the Cotswolds, promoting and marketing tourism across the Cotswolds. A public-private sector organisation, Cotswolds Tourism is a partnership of tourism businesses, supported by local authorities. Cotswolds Tourism is supported with resources by West Oxfordshire District Council and Cotswold District Council, and includes strategic partners of Cotswolds National Landscape, Cheltenham Borough Council & Marketing Cheltenham, Tewkesbury Borough Council, and Stroud District Council. Cotswolds Tourism's priority is to grow the area's visitor economy by raising awareness of the destination and generating additional tourism spend, especially in the towns and villages. For key economic statistics and information see www.cotswolds.com/partnership