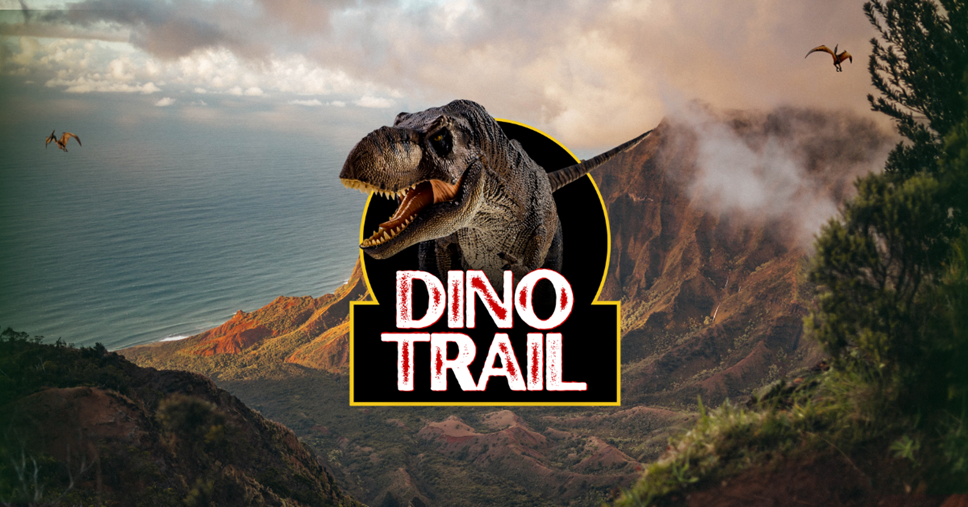 Dinosaurs are coming to West Oxfordshire!
Parents and children in West Oxfordshire are being invited on a 'roarsome' trail to search for dinosaurs, as part of the Love West Oxfordshire campaign to encourage residents to get out and about, and shop locally.
The trails are running from August 2 to September 4 in Witney, Carterton, and Chipping Norton. As you make your way along the trails you will be able to view videos of dinosaurs in that area along with some interesting facts about that dinosaur. There is a prize draw to win a family day pass at Cogges Manor Farm, every clip viewed of a dinosaur counts as an entry to the prize draw and an opportunity to win a family day pass at Cogges Manor Farm.
Cllr Duncan Enright, Cabinet Member for Economic Development, said, "I'm really excited about the dinosaurs coming to West Oxfordshire! I hope that local families make the most of these excellent trails and come out and find as many dinosaurs as possible.
"It is so important for our wonderful local businesses that people get out and explore the local areas whilst supporting them. The LoyalFree app is a great way to shop and save money at independent shops.
"I'm thrilled that Cogges Manor Farm has offered us this great prize to give away to one lucky family. A great day out for all!"
The dinosaur trails are aimed at children and families but the LoyalFree app also provides trails that are more suited to adults too, such as the Downton Abbey Trail and Witney Historic Sites trail.
For more information about the dinosaur trails and the LoyalFree app please visit https://www.westoxon.gov.uk/loyalfree
Contact Information
West Oxfordshire District Council Communications Team
Notes to editors
The Love West Oxfordshire LoyalFree App was introduced in July 2021, to encourage shoppers and visitors back to the high street, after the Covid-19 pandemic left many businesses in need of support.
The LoyalFree mobile phone app replaces the act of stamping a physical loyalty card. Customers collect points until they have enough to claim a reward. At the same time, customer data is pulled into a dashboard and provides information to businesses which enhances relationships with customers.
The LoyalFree app is available on Apple (iPhone and iPad) and Android devices that have cameras. If GPS is enabled on the user's device, the app will automatically show offers from the location of the user.
Users download the mobile app to find nearby deals. At the point of sale they scan the merchant's QR code and receive their points or discount instantly.
When enough points have been collected users are notified within the app. The next time they scan the retailer's QR code they receive the item and start collecting points once more.
Funding for the project comes from the European Regional Development Fund (ERDF) as part of its Welcome Back Fund.