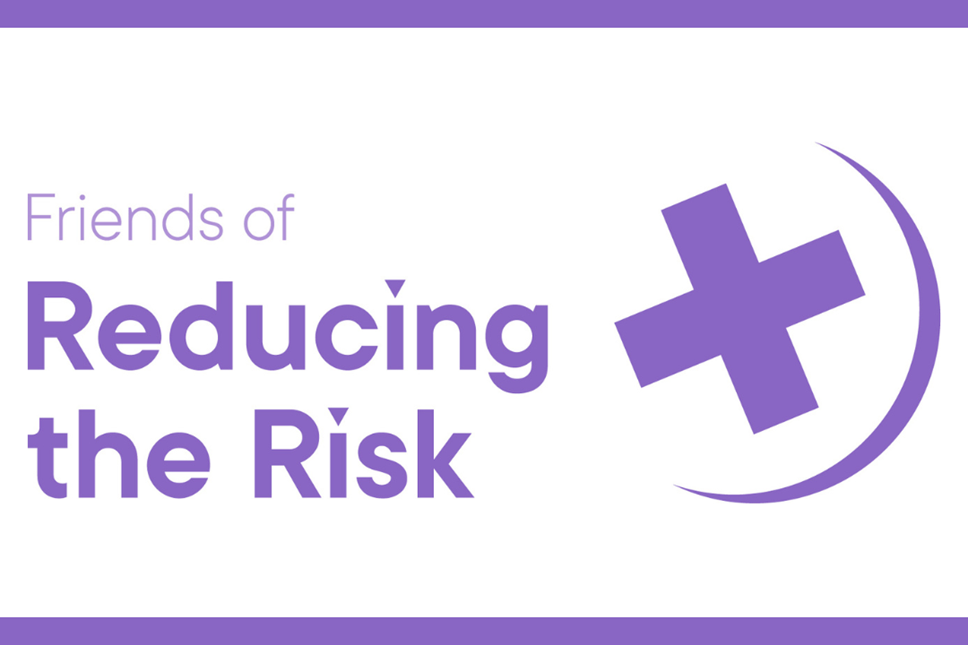 Creating Safer Communities in West Oxfordshire
West Oxfordshire District Council have been supporting an Oxfordshire-based charity, Reducing the Risk, to reduce the risk of domestic abuse and ensure the safety and wellbeing of victims and survivors.
Cllr Joy Aitman, Cabinet Member for Healthy Communities, said "Domestic abuse is a hidden issue in our local community. It is so important to be able to spot the signs and be able to help those in danger.
"The pandemic made it even less safe for those people experiencing domestic abuse as they were often stuck in the house with their abuser. Recent evidence also shows that people in rural areas are likely to experience domestic violence for longer than those in built up areas, as it can be much more difficult to reach out for help in rural areas where people know each other*. This is why it is so important for us to be able to provide support in West Oxfordshire.
"Reducing the Risk is such a fantastic charity with a great cause and I'm so thrilled we've been able to support them with funding. The work they do is incredible and is really making a difference in West Oxfordshire."
The Council were given funding from the government as part of the Covid Outbreak and Management Fund (COMF) and local charity Reducing the Risk were granted some of this funding to enable them to go into communities and start conversations around domestic abuse.
Reducing the Risk delivered small local sessions in community settings to engage with individuals and to start to raise awareness of domestic abuse. The aim of the rural initiative was to strengthen the local community to reach and safely support victims of domestic abuse. Many of those who attended these sessions were unaware of the additional hurdles those suffering from domestic abuse face in rural areas. They agreed that communities do have a role to play in becoming more aware and addressing any culture that may tolerate or even hide domestic abuse.
The COMF money also enabled Reducing the Risk to set up an online community within their resource hub for West Oxfordshire residents. This dedicated resource hub has a range of information for community volunteers, domestic abuse champions and practitioners. Anyone can access the information for free which gives them the tools they need to help those at risk.
West Oxfordshire District Council are still actively working with Reducing the Risk and they have recently developed a new initiative called Reducing the Risk Friends, where people in the local area will be trained to listen and lend a hand to anyone experiencing domestic abuse. These 'Friends' will be able to make a difference to many residents' lives and support those who need it most.
Dawn Hodson, the Chief Executive Officer of Reducing the Risk, said "Breaking into communities is an ongoing job for us. The funding helped us develop an approach to reach in and educate anyone about why people stay in abusive relationships, the impact this abuse has and where they can direct people for help and support. We don't expect communities to have all the answers and just want to make people aware of how they can help and what not to do.
"This project needs a long reach and is therefore ongoing. If you run or organise a group in West Oxfordshire and feel people would benefit from hearing more about the issues in a rural area, please email us at contact@reducingtherisk.org.uk."
To find out more about Reducing the Risk you can visit their website here - https://reducingtherisk.org.uk/about-us/
If you or someone you know is affected by domestic abuse please contact the Oxfordshire Domestic Abuse Service on 0800 731 0055 (Monday to Friday 10-7) or the National Domestic Abuse Helpline on 0808 200 0247 (24 hours a day, 7 days a week).
Contact Information
West Oxfordshire District Council Communications Team
Notes to editors
*(See National Rural Crime Network report 'Captive & Controlled- DA in Rural Areas, 2019' which found abuse lasts, on average, 25 percent longer in the most rural areas and highlighted less visible services and close knit communities making it harder to disclose).
https://www.nationalruralcrimenetwork.net/news/captivecontrolled/