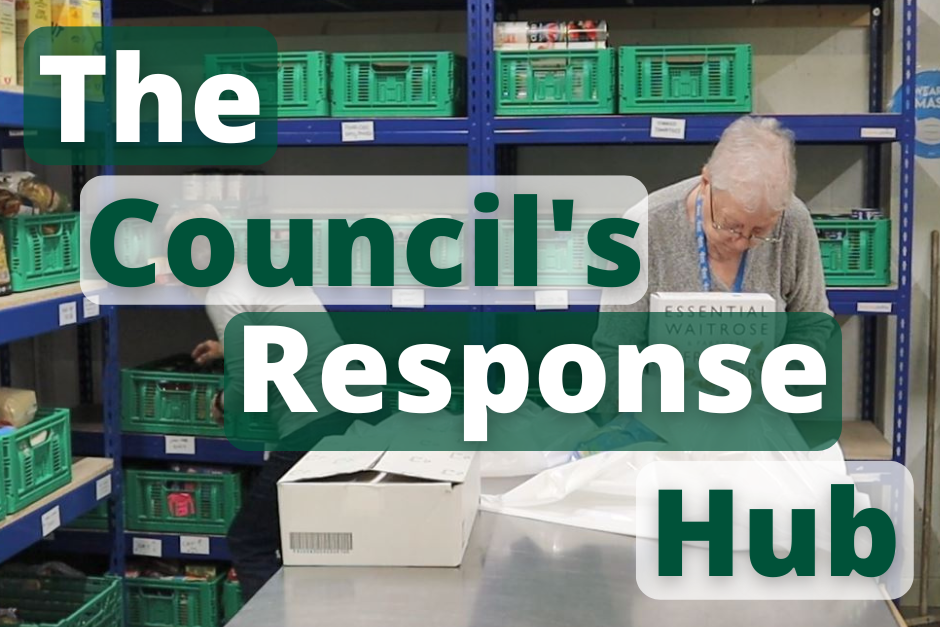 Council's response hub helping the most vulnerable during difficult times
During the Covid-19 pandemic, West Oxfordshire District Council introduced the Council's response hub that has gone on to help residents access the help they needed when they were not sure where to turn.
Cllr Joy Aitman, Cabinet member for Stronger Healthy Communities, said "The pandemic has been so hard for many people. It may feel like it is over, but for many Covid has continued to cause issues on top of the two years where many people really struggled.
"I am so glad that the Council has been able to support people when life has been more difficult than usual and the service we continue to provide is crucial as we recover from the pandemic.
"The case studies below just show the level of support provided by workers in our response hub, alongside all the fantastic work delivered by key workers across the NHS and across local government which we can't forget."
The Council's response hub was set up at the beginning of the Covid pandemic and has provided support in many different areas across West Oxfordshire. Using the Covid Outbreak and Management fund, the Council were able to create the Resident Support Worker role in April 2021 to build on the work the response hub had been doing since the start of the pandemic.
In West Oxfordshire there are many wonderful food organisations that support residents across the district who are in need of food. Sometimes residents need help late in the day when these food organisations are not open.
Heather McCulloch, Community Wellbeing Manager, said, "One local resident got in touch, late one day, in a desperate position, without food in the house. We were able to provide an emergency food parcel from our stock, and deliver the same day. This face to face visit gave the resident the chance to talk through things a little to help us understand the situation better. We could offer much needed reassurance and ideas for sources of support. Our Resident Support worker went on later that day to arrange ongoing support from a local food bank and referral to Citizens Advice West Oxfordshire for benefits advice and food vouchers for the resident."
During the pandemic the team would also conduct routine calls to offer support for those residents who were self-isolating and again through this personal contact it was possible to provide additional support where required.
Heather continued, "Whilst doing a routine Test and Trace follow up call, a resident opened up to our staff member and asked us if we could support them as a victim of domestic abuse. With the permission of the resident, we contacted the domestic abuse services and within 20 minutes of the call refuge had been offered. These are great examples of how the Council was able to flex and respond to need and shows that by having such great working relationships with so many fantastic community services, we can together make such a difference."
Since April 2021 West Oxfordshire District Council's response hub has dealt with over 204 requests for assistance, made 136 food bank referrals and made 1032 calls to offer support to those self-isolating due to the pandemic. Whilst the Resident Support Worker role was created in April 2021 to support residents during the pandemic, the Council are pleased to be able to continue this service, to support residents as we recover from the effects of the pandemic, until at least April 2023 when funding will be reassessed.
If you are struggling and not sure where to go for help, you can contact the response hub at [email protected], or 01993 861077.
Contact Information
West Oxfordshire District Council Communications Team