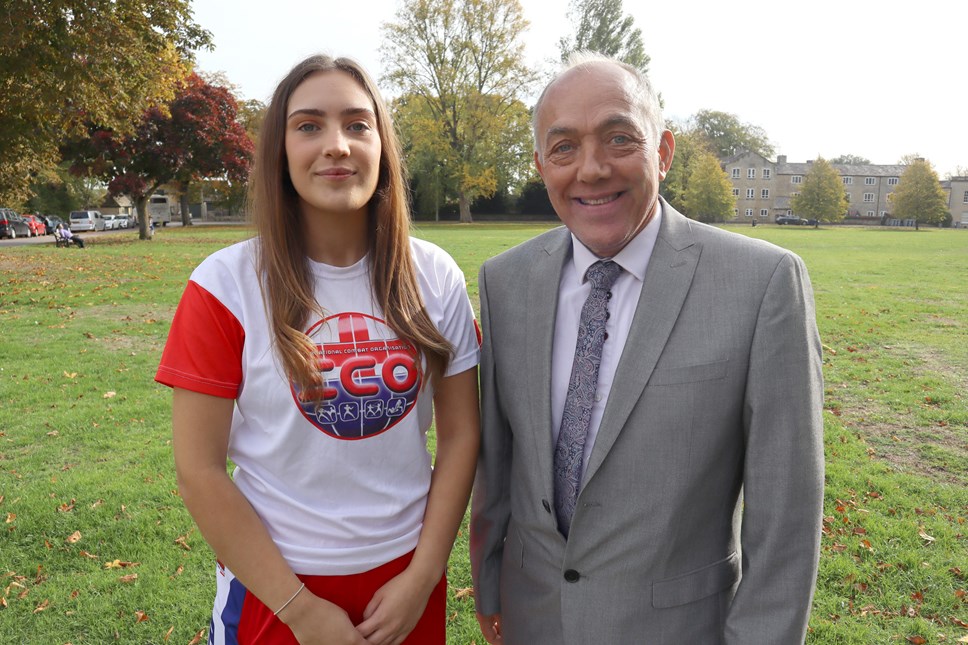 Council welcomes Youth Champion
West Oxfordshire District Council has welcomed 20-year-old kickboxing champion, India Mae, as their new Youth Champion.
The World Champion Kickboxer will be working with the council to offer her input on Council decisions that impact young people across the district.
Cllr Andy Graham Leader of the Council said, "It's so important that the views of young people are heard and with India as Youth Champion, we have someone who can represent the Council at youth events, presentations and award ceremonies. I think India Mae is going to be a great Youth Champion.
"I'd like India Mae to be part of the team; I want her to have access to the cabinet and put her views across. We need more youth services and India Mae can help us get it right for this generation and future generations to come. "
India Mae is a 10 times World Kickboxing Champion, Junior Female Martial Artist of the Year, personal trainer, fitness coach and sports model.
India expressed how pleased she is to take on her new role, "To have this role at 20 years old is absolutely brilliant. It is important because people look up to me and when they see me in this position then they will think that they can achieve their goals and keep going to the top of their game." She also stated that she'd love to see more young people take up sport.
The council has a number of champion roles such as Armed Forces Champion, Councillor Natalie King and Cycling Champion, Councillor Ruth Smith but the role of Youth Champion is the first "Champion" to be brought in externally from the council.
ENDS
Contact Information
West Oxfordshire District Council Communications Team