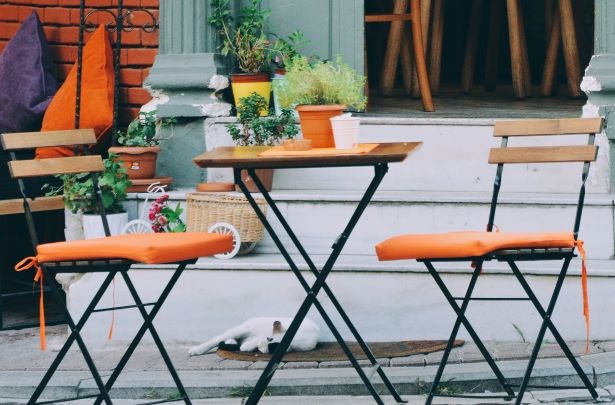 Council to cover cost of pavement seating scheme in West Oxfordshire
West Oxfordshire District Council has today launched its streamlined application process for licences to place tables and chairs outside pubs and cafes.
The scheme is a response to new Government legislation, the Business and Planning Act which became law yesterday.
Cllr Toby Morris, Cabinet Member for Resources, said: "I'm delighted we've been able to get the scheme up and running on the first possible day we could.
"Our town centres have mostly been quiet since the end of lockdown and the more we can do to make them safe and attractive places for residents the better.
"I am also really pleased that the council will not be charging businesses to make applications and will be covering the cost of running the scheme."
Business can now apply through the council website, www.westoxon.gov.uk/pavementlicence
Contact Information
West Oxfordshire District Council Communications Team