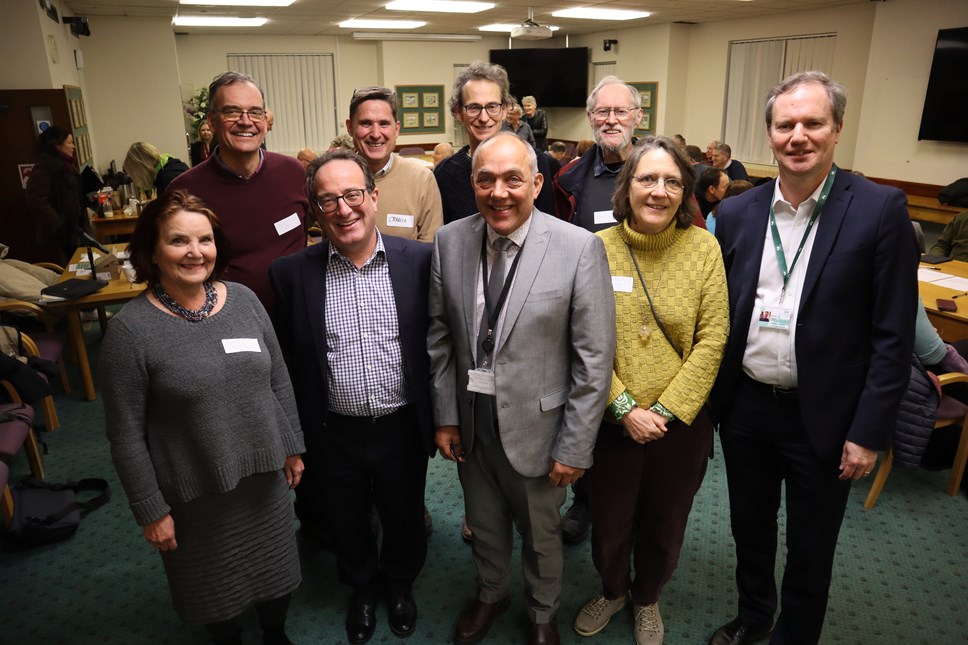 Council tackles climate change in partnership with Town and Parish Councils
West Oxfordshire District Council hosted a climate change and nature event for parish and town councils on Wednesday 8 March. The event provided an opportunity to share knowledge and collaborate on carbon reduction measures to meet our ambitious net zero targets, climate change adaptation, and ecological improvement across West Oxfordshire.
Councillor Andrew Prosser, Executive Member for Climate Change, said, "We were thrilled to see such enthusiastic engagement from the town and parish councils.
"Their feedback and ideas will be vital in helping us achieve our ambitious net zero targets and accelerate ecological enhancement across the district.
"We are committed to working with and supporting our town and parish councils, and we look forward to continuing these important conversations and collaborations going forward, with their comments at the event feeding directly into future projects.
"The council will be exploring online platforms to facilitate continued conversations and exchange of best practices".
One of the key areas of discussion was the Biodiversity Enhancement Project, which will support parish and town councils to improve their land for wildlife and promote nature restoration across the district. A series of case studies will be developed to showcase best practice in ecological enhancement, for example pollinator planting, and shared as widely as possible to encourage others to create new areas of ecologically valuable habitat. .
Another project discussed at the event was the installation of electric vehicle (EV) charging points in parishes and towns to develop a network of well-connected communities. Local EV infrastructure funding is likely to be available this year to continue the roll-out of public charging points across the district. Parish and town councils offered views on the best model for public charging in their own car parks and whether there is likely to be demand for EV car clubs in their area.
Parish and town councils also provided information on any retrofit work that has been undertaken to upgrade the energy efficiency of buildings in their community, as well as opportunities and barriers to installing technologies such as heat pumps and solar PV. West Oxfordshire District Council is keen to continue to strengthen their communication with the town and parish councils and encourage climate and nature conversations between councils.
Contact Information
West Oxfordshire District Council Communications Team