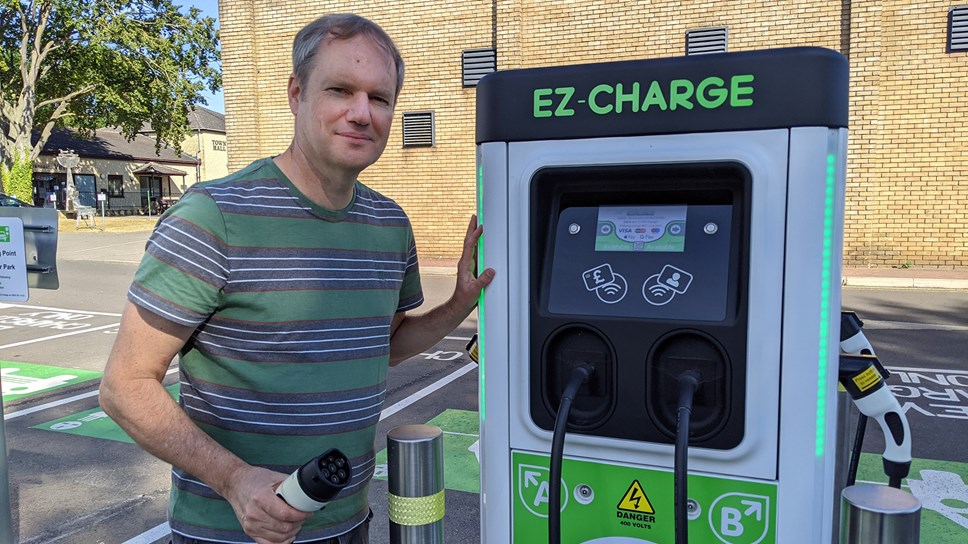 Council reports on progress made as it responds to the climate and ecological emergency
West Oxfordshire District Council has made solid progress against its climate and ecological objectives in the past six months, as outlined in its Climate Action Biannual Report presented to a meeting of the Council's Full Council this week.
The report summarises the achievements that have been made between February to July this year against the Council's Carbon Action Plan and the Climate Change Strategy for 2021-25 – the authority's two frameworks for prioritising and taking forward local climate action.
The Carbon Action Plan defines the Council's pathway to reducing climate-warming carbon emissions within the scope of its own activities and operations as it looks to deliver on its commitment to become a carbon neutral council by 2030, while the Climate Change Strategy sets out the authority's vision for addressing and supporting positive climate action in the wider district.
The strategy is themed by five areas: protecting and restoring natural ecosystems; energy; low-carbon transport and active travel; standards in new developments; and engage, support and educate.
Councillor Andrew Prosser, Cabinet Member for Climate Change, at West Oxfordshire District Council, said: "This report details some of the really positive and varied work that has been happening in the district over the last six months - from making carbon efficiencies in the delivery of waste, recycling and street cleansing services to how the Council manages its land areas to boost biodiversity and protect habitats for local wildlife - and we can be rightly proud of what's been achieved.
"However, we must continue to push forward and there is a lot to do. The extreme weather of the last few days is a stark reminder for the need to prepare our homes and buildings so they are sufficiently equipped for a changing climate. In partnership with councils in the South East, the District Council has delivered on, and continues to help those facing fuel poverty through a number of projects. The most recent award of £1 million Sustainable Warmth funding will allow more households to benefit from the retrofitting of energy improvement measures to some of the district's least energy efficient homes – which are not only harder to heat but also hard to keep cool – and this latest programme will start shortly.
"By contrast, the recent and very disappointing decision by the Planning Inspector to reject our net-zero homes policy for Salt Cross Garden Village has been a massive set back in achieving our goal of placing sustainable building practice and energy self-sufficiency at the very heart of new developments."
With transport accounting for over a third of all district CO2 emissions, some of the other notable highlights in the report are the Council's acquisition of its first all-electric road sweeper, its plans for further decarbonisation of the street cleansing fleet, as well as the installation of 32 electric vehicle charging points, covering 64 bays, in five district council-owned car parks which have been rolled out in partnership with Park and Charge Oxfordshire.
Councillor Prosser continued: "We are delighted to report that since going live in April, the new charging points are being well-used with over 1,600 charge sessions to date. In collaboration with our partners we are exploring more opportunities to now widen the infrastructure available, to support more motorists in making the switch to cleaner, greener transport in the future."
Residents wanting to keep up to date with climate action in West Oxfordshire can sign up to receive the Council's quarterly climate news bulletin: https://www.westoxon.gov.uk/environment/climate-action/climate-action-bulletin/
The full Climate Action Biannual Report is available online: https://meetings.westoxon.gov.uk/documents/s5739/Climate%20Action%20Biannual%20Report%20to%20Full%20Council%2007.22%20v2.pdf
Contact Information
West Oxfordshire District Council Communications Team
Notes to editors
Photo shows: Councillor Andrew Prosser, Cabinet Member for Climate Change, West Oxfordshire District Council beside the new electric vehicle charging points at Black Bourton Road Car Park, Carterton.