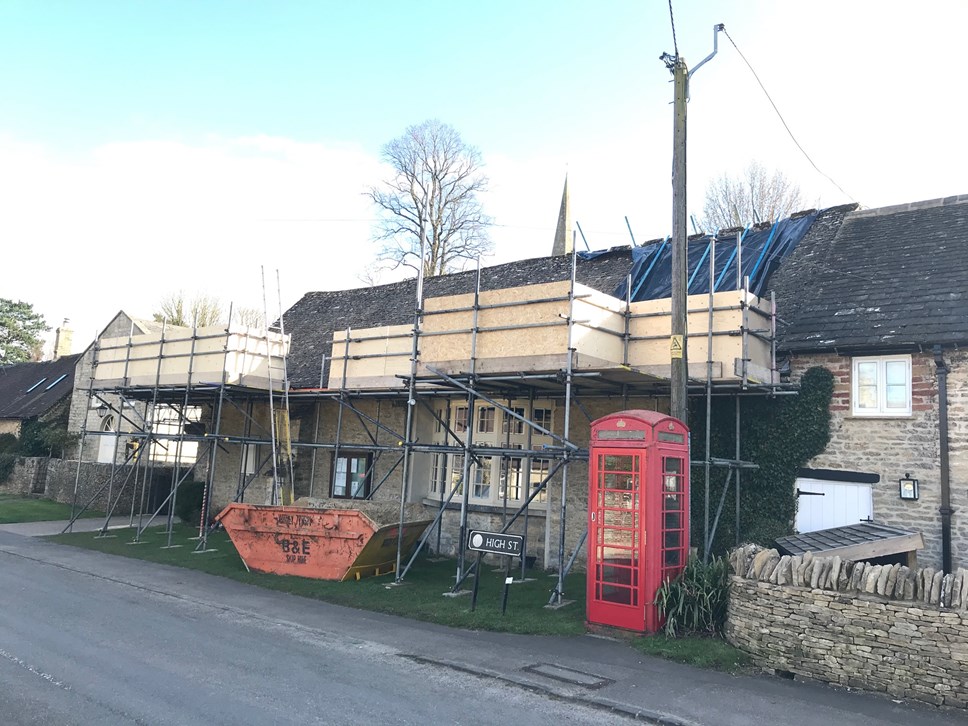 Council grant set to raise the roof at Ramsden Memorial Hall
A building which helps form the centrepiece of a West Oxfordshire Village is set to hit its fundraising target thanks to a loan from the District Council.
The Council has approved £15,000 of funding for Ramsden Memorial Hall as part of its Parish Council Loan Policy.
It means the Parish Council, which is the trustee of the Hall, can meet its £77,150 target to repair the roof as well as improving heating, insulation, acoustics and seating.
Cllr Toby Morris, Cabinet Member for Resources, said: "This scheme was set up specifically for projects such as this and we are delighted to be able to help it become a reality.
"Buildings like Ramsden Memorial Hall are at the heart of their community and play an essential part in village life."
Ramsden Parish Council Clerk Jon Gammage said: "This is the final stage in what has been an amazing local effort to raise funds and scope out the project to keep this much loved centre of the village community open for another 100 years.
"We hope that work can commence soon subject to the current government restrictions".
The last time work was carried out on the roof was in 1947 following its conversion from an ancient stone barn.
A recent village survey revealed that the hall is used by 89 per cent of parishioners for activities including weddings and parties, sports such as table tennis and coffee mornings. It is hoped that films can be shown with improved acoustics.
A total of £62,800 has been raised through a combination of grants and donations.
Contact Information
West Oxfordshire District Council Communications Team