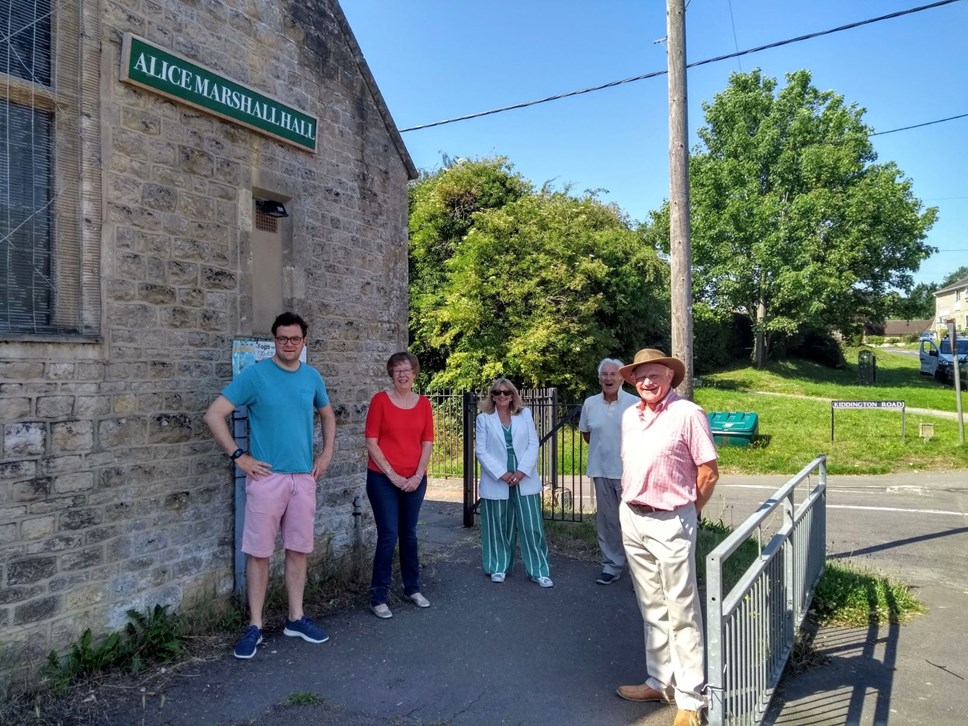 Council grant helps village hall fundraising hit its target
A village hall has neared its fundraising target thanks to a major grant award from West Oxfordshire District Council.
The Alice Marshall Hall in Middle Barton is in a need of a complete refurbishment with a new heating system, toilets, kitchen and disabled access required.
Organisers launched a £60,000 fundraising campaign which has almost been completed after landing a £15,000 Community Facilities Grant from the Council.
Kate Carter-Windle, Chairman of the Trustees at the Hall, said: "There is a lot to do and we are also trying to achieve it in the most environmentally friendly way with better insulation and LED lighting.
"The Council grant means work can start very quickly and we are looking to finished by the middle of September."
Alice Marshall founded the hall in 1888 which was built using subscriptions from local residents. It was originally designed as a temperance hall and has had various uses including as a centre for making bandages during World War Two and as a billet for soldiers.
Today it has a wide range of users including Parish Council and Scout meetings, drama productions, yoga classes and children's parties.
It is hoped to expand activities to include gatherings such as small weddings and other private functions.
The Alice Marshall Hall was one of three organisations to benefit from this latest round of Community Facilities Grants with a total of £58,950 awarded.
The others were Charlbury Cricket Club which received £17,000 for the replacement of outdoor cricket nets and Eynsham Parish Council which received £26,950 for the refurbishment of the Grade II listed Bartholomew Room where meetings are held.
Cllr Michele Mead, Cabinet Member for Health and Leisure, said: "These are fantastic facilities that are incredibly important to their communities and that is why this funding is so important.
"The awards represent excellent value as we know that for every pound grant aided, £3 of external or community funding is being released into the District's economy and cultural facilities."
Anyone wishing to apply for a Community Facilities Grant should see:
https://www.westoxon.gov.uk/communities-and-leisure/community-grants-and-funding/
The deadline is 14 September.
Contact Information
West Oxfordshire District Council Communications Team