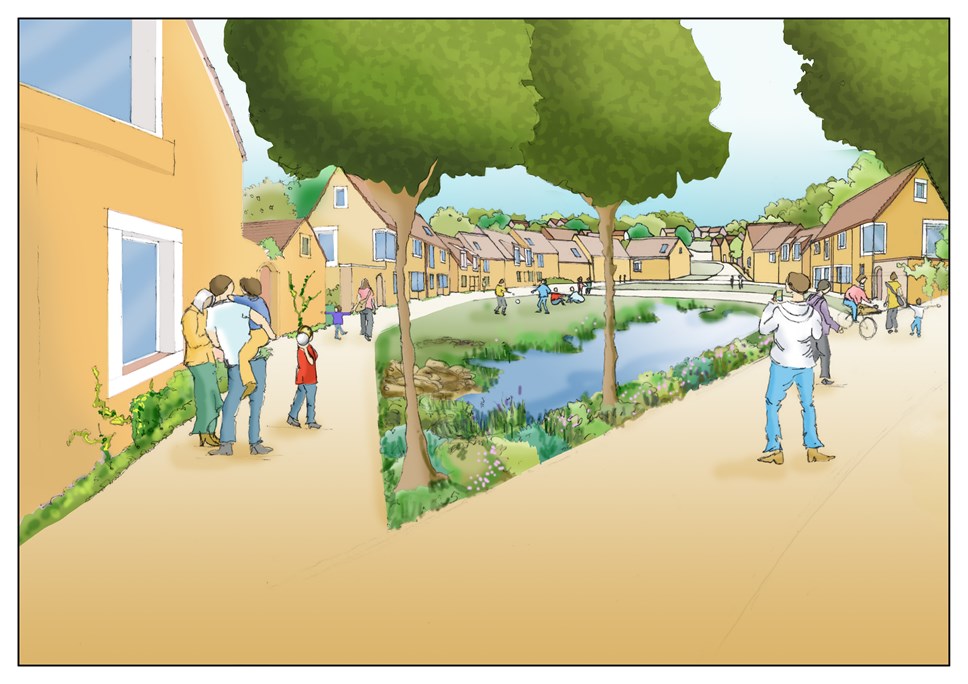 Council expresses disappointment at Planning Inspector decision on zero carbon homes for Salt Cross
West Oxfordshire District Council has made a representation to the Planning Inspector expressing its disappointment at the request for the Council to modify its zero-carbon policy for Salt Cross Garden Village.
Earlier this year, the Inspectorate identified a series of changes to the Salt Cross Area Action Plan (AAP) including a removal of the specific requirement for new homes to be built to zero carbon standards.
Carl Rylett, Cabinet Member for Planning & Sustainable Development said, "The Inspectors' response to our ambition for net-zero carbon homes in the Salt Cross Development was all in all very disappointing. The Council is responding to the consultation recommending that the original policy be reinstated.
"The Council believes the garden village should be an exemplar new development and ensuring the new homes on the site are net-zero carbon is crucial for us to help tackle the climate emergency. It is disappointing that the Inspectors have not endorsed our approach and we hope that the results of the consultation will make them think again."
"We ask residents to take the opportunity to give their views, via our consultation, on all the proposed changes from the Inspector and we will continue to look at any options available to us to push for more zero carbon development."
The Council has responded as part of the Area Action Plan (AAP) consultation, which closes on 4 November 2022. The Council's response to the consultation will be considered alongside representations from the community and other interests by the Inspector when finalising their report. The response from the Planning Inspector is expected in the coming months and will dictate how the development is built.
The plan for the site, known as the Area Action Plan sets out the framework for how the Salt Cross Garden Village should be a landscape led development, taking into account key factors such as affordable housing, protecting the environment, active travel and business growth.
The AAP was developed through extensive consultation with local communities to make sure the development is right for the district. The plan has to be approved by the national Planning Inspector before development can begin on site.
All material can be found online at www.westoxon.gov.uk/gardenvillage and in local libraries and public buildings. Residents can find out more and provide their feedback by 5pm on Friday 4 November 2022
Contact Information
West Oxfordshire District Council Communications Team