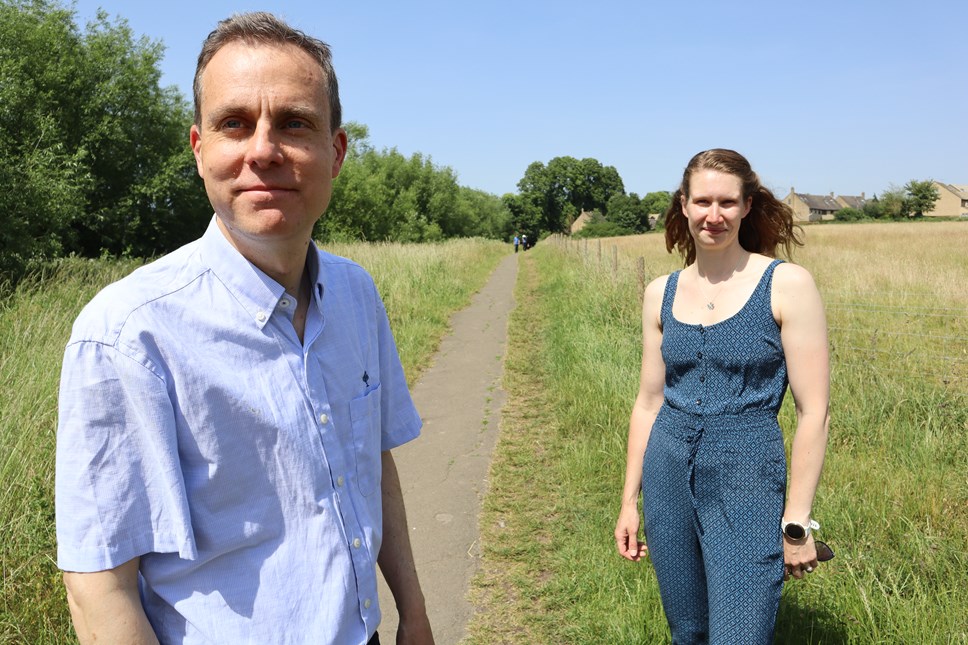 Council approve plan to buy Langel Common land in Witney
Green space in Witney town centre will be preserved following the agreed plan to purchase land at Langel Common in Cogges. Councillors from West Oxfordshire District Council made the decision to agree to buy the open space in collaboration with local residents.
Cabinet Member for Planning and Sustainable Development, Councillor Carl Rylett said, "This is a fantastic opportunity to ensure that we protect our open spaces for communities by buying this well-used land from the current owner.
"Langel Common is an important area of land in Witney, which is home to the River Windrush, an historic visitor attraction and a local primary school. The common provides space where residents can enjoy walking and relaxing, while being in the heart of the town and within walking distance of local shops and places of interest.
"We know that having access to green space in towns is good for our residents' well being, and the purchase ensures that it will remain accessible for our residents."
Local resident and Chair of the 'Protect our Meadow' residents fundraising group, Phoebe Lloyd said "It is a fantastic achievement that we as a community were able to come together to generate the funds, along with the support of the West Oxfordshire District Council, to protect the meadow for generations to come. The support generated in such a short timescale really shows the strength of feeling that the community has for this land and how important it is for the wider community and the wildlife that we share it with."
Langel Common is meadowland situated between the areas of Cogges and Witney, containing many historical interests for residents and visitors alike, including a 2nd World War Norcon pillbox that receives regular visits. It is also used as a walkway and cycleway from the east of the Town Centre, with St Mary's Church and Cogges Manor Farm located next to the area of land.
On the importance of preserving green land, Councillor Rylett added, "By purchasing green space, the council can prevent development and preserve public amenity in perpetuity and can work with communities to meet the current and future needs and aspirations of residents."
ENDS
Contact Information
West Oxfordshire District Council Communications Team
Notes to editors
The image shows Councillor Carl Rylett and Phoebe Lloyd.