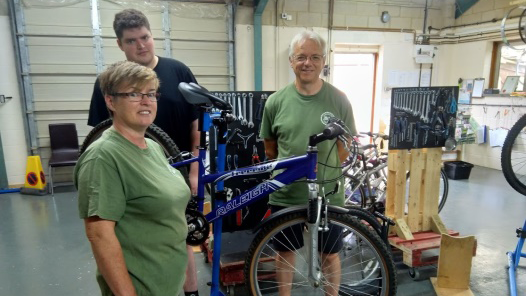 Community Activities Grants available
Council calls on groups to make applications for up to £500
Arts, heritage and community groups across West Oxfordshire are being urged to apply for grant funding.
Applications are being sought for funding from the District Council's Community Activities Grant which can be worth up to £500 for successful applicants.
Any organisation that is seen to contribute to the health and wellbeing of residents and quality of community life is eligible to apply.
One of last year's beneficiaries of a £500 award was the Windrush Bike Project in Witney which was able to continue its work supporting people from all walks of life to gain skills and confidence in a work environment through reconditioning donated bikes.
Set up in 2017, the Project is staffed by volunteers who carry out work overseen by a mechanic.
One of the recipients for the donated bicycles this year was Oxford-based Asylum Welcome.
Director, Brigitte Hickman, said: "We were approached by Asylum Welcome to donate some bikes but we needed cash to fix them up and ensure they were roadworthy.
"The grant made a real difference as it funded the parts and labour required."
Cllr Michele Mead, Cabinet Member for Healthy Communities, said: "So much fantastic work is taking place in communities across the District and we really want to support them so I would encourage as many as possible to get in touch."
For more details and an application form, see this page or call 01993 861080.
The closing date for applications is date is 23 March.
Contact Information
West Oxfordshire District Council Communications Team