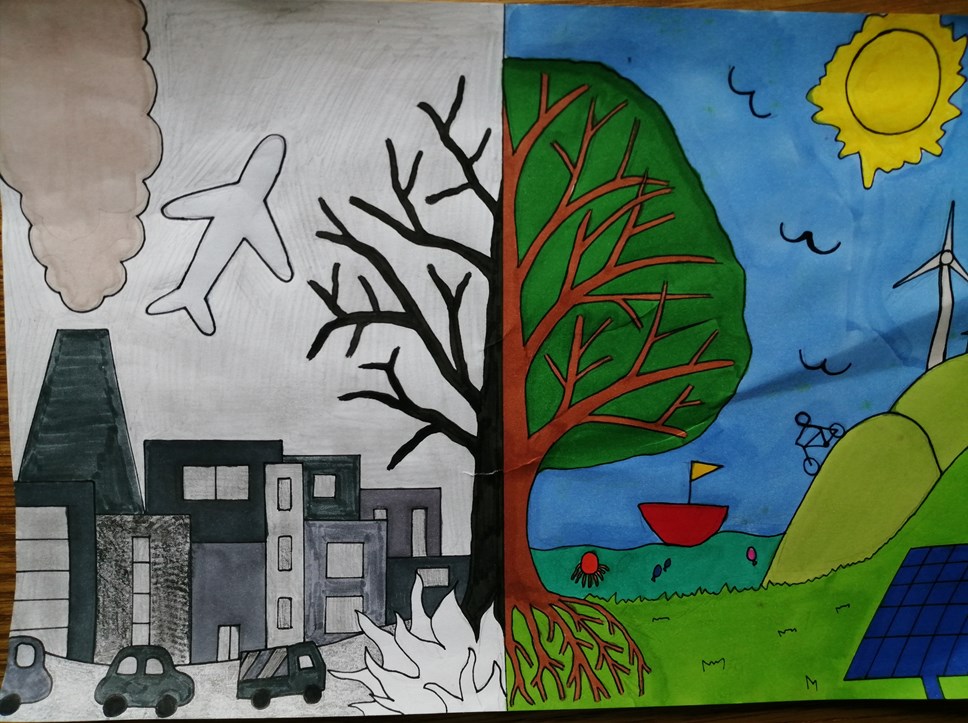 Climate Change competition winners announced
A special song and a thought-provoking piece of art have been voted the winners of our Climate Change competition.
The Climate Change Song by 12-year-olds Nicole Harris and Lexie Bosher and the drawing, titled Wellbeing, by Millie Freer, 11, topped the entries in the competition which attracted submissions from students, schools and young people from across the district.
Millie said: "I am very happy to be one of the winners and I'm especially excited about the prize of planting a tree. I think climate change is one of the most important issues in our world today and how we respond to this crisis will change the world forever."
The winners will receive a native tree which they will be able to plant between October and March during the planting season.
Lexie said: "We are thinking hard about where to plant the tree as we want to be able to see it grow throughout our lives."
The winners, who are pupils at Wood Green School, Witney, were picked out by members of the Council's Climate Action Working Group.
Cllr David Harvey, Cabinet Member for Climate Change, said: "We had a fantastic response to the competition which shows how deeply young people feel about climate change and their environment.
"We need to listen and support them as this is about their future. It has been great to see such a high standard of entries and we look forward to helping our winners choose their trees for planting this winter."
Contact Information
West Oxfordshire District Council Communications Team
Notes to editors
Winning song is available on request